Acupuncture treatments in Marbella
by Rachel Cohen
(Marbella)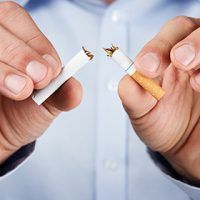 Quit smoking
Rachel Cohen (MBAcC)


I have been practicing acupuncture in Marbella and Mijas since 1996. I graduated from the London School of Acupuncture and Traditional Chinese Medicine, which has since become the TCM department at the University of Westminster (London, UK), in 1996. During the summer of 1996 , I had the pleasure of doing postgraduate clinical training at the Kunming Hospital of Traditional Chinese Medicine, in Kunming, Yunnan, China.
In 1996, I completed a course with the organization NADA, specializing in the use of auricular acupuncture for detox treatment of drug addiction. The training included work at the Gateway Clinic, Southwestern Hospital in Brixton, London. In Spain I worked as a volunteer at the Horizonte in Marbella, to add acupuncture to the detox program for interested participants.
I became pregnant for the first time in 1998, and since the birth of my eldest daughter in 1999, I have had 3 other children, including a set of twins. This experience, and the experiences shared with other mothers relating to pregnancy, fertility and different childbirth experiences sparked a specific interest in reproductive health and Traditional Chinese Medicine. Over the years I have done a variety of postgraduate courses in the use of acupuncture for reproductive health, IVF support and pregnancy.
In 2005 I began working at CERAM (Centro de Reproducción Asistida de Marbella) to include acupuncture pre and post egg transfer. In 2010 I also began working at Clinica Fertia in Fuengirola to offer the same treatment to women undergoing assisted reproduction. I work closely with doctors and staff at both clinics for women either living locally or travelling from abroad. Acupuncture treatments can be arranged at either clinic for pre and post egg transfer acupuncture. Other acupuncture treatments for reproductive health and gynaecology can be treated at private clinics in Marbella and Mijas.
I am an overseas member of The British Acupuncture Council and a member of The Acupuncture Fertility Network. Members of the British Acupuncture Council have completed a minimum of a three year course in traditional acupuncture, and are therefore entitled to use the letters MBAcC after their name. UK members are covered by a professional indemnity and public liability insurance and bound by the council's Code of Ethics and Practice.