Marbella Family Fun Weekly Newsletter – October 9, 2015


Events & Attractions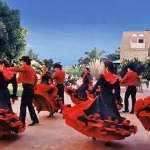 San Pedro Feria – 14-19 October - This year, the San Pedro Feria will be held in an all-new location, directly adjacent to the San Pedro Boulevard! Something for everyone and it's one of the biggest festivals of its kind on the Costa del Sol. read more...

Family Skate Night in San Pedro - 09 October - If your family likes skating, this is a great way to get out this evening and skate in one of Marbella's hottest new destinations with like-minded bladers and skaters on the Costa del Sol. read more...

Michael Jackson, Robbie Williams and Freddie Mercury Tribute – 10 October - The Festival of Legends delivers an October filled with stars at Cines Goya in Puerto Banus. This newly renovated theatre is a great location for an evening out and tickets available at the Cines Goya box office. read more...

Marbella 4-Days Walking - 8-11 October - For the fifth year in a row Marbella 4-Days Walking (M4DW) together with the Marbella Town Hall organizes this famous event, including almost 2,000 participants from all over Europe. The event was inspired by the biggest walkathon in the world, held in the Netherlands every year. read more...

The Fuengirola Fair Feria del Rosario 2015 - This traditional fair honours the Virgen el Rosario and is one of the biggest attractions of the year with exhibitions on horses, singing and flamenco dancing, bullfighting and activities in the fairground tents. read more...

One of the Hotly Anticipated Openings of the Year! - Kids and families can now experience the miracle of flight at this amazing new trampoline park! CostaJump is one of the first indoor parks of its kind in southern Spain and its arrival brings with it a massive indoor arena filled wall-to-wall with trampolines, right to us in Marbella. read more...

Disney show comes to Marbella – 10 October - Disney characters will be literally skating on 'ice' in on the San Pedro Boulevard next week at the all new Happy Days Costa del Sol attraction which features an eco-friendly 'ice' rink, mini golf and classic American street food from a shiny Airstream trailer. read more...

Chestnut Fiesta – 31 October - Every year when autumn arrives, villages all over Málaga have a variety of high days and holidays to celebrate the bounty nature provides. In Pujerra, Serranía de Ronda you will find the celebrations are all about chestnuts. This takes place on the 31st of October, which coincides with the patron saint of the town, Virgen de Fátima. read more...

World Class Classical Music Performances…in Marbella? - If you love world-class musical performances or one of a kind music documentaries, sign up for the all-new Música con Encanto Monthly Newsletter and get the update on what's happening each month. You'll be amazed at what's happening in the cultural scene on the Costa del Sol. read more...
Stuff Parents Want to Know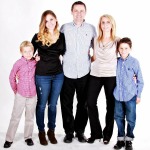 Have you considered an International University for your kids in Marbella? - Did you know there is a University option right here in Marbella that provides students the opportunity to transfer directly to accredited Universities in the United States and the UK? read more...

Looking for the right window treatment for your home or office? - Let's face it, the sun is great but it can be a challenge when the glare keeps you awake or constantly heats up the room. If you don't like the look of old-fashioned drapes, check out the amazing, contemporary designs from this family-friendly international company in town. They professionally install attractive, high-quality window treatment that has received great feedback from the community. read more...

Got kids or teens that love sports and cheerleading? - Check out the all-new schedule from Costa All Stars Cheerleaders, offering classes in Benalmadena, Fuengirola, Marbella and Sotogrande this season. They run the only British Cheerleading Association Squads on the Costa del Sol. read more...

English Language Movie Listings - Get show times and locations for all the English language movies playing on the Costa del Sol. read more...
Life in Marbella and the Costa del Sol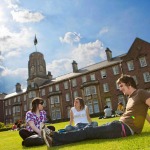 Looking for Nutritional Tips for a Healthy Family on the Costa del Sol? - Here are some great ideas from our local Marbella Nutritional Expert on how you can make sure the kids are ready to maximise their time at school. read more...

Costa del Sol Fitness Blog - Getting fit doesn't have to be a pain. Check out the latest update from our local fitness guru on ideas that will make sure you achieve the fitness level you've always wanted. read more...

Got Teens in the House? - Check out our all-new content regarding teenage life in Marbella and the Costa del Sol. You'll find recommendations on everything from schools and tutors to planning for University. read more...

Why are relationships so difficult on the Costa del Sol? - If you, or someone you know, can't get out of a relationship rut, here are some quick ideas to help break a cycle that may be preventing a happy, healthy relationship from flourishing. read more...

What families should know BEFORE buying property on the Costa del Sol - If you're looking to change homes or purchase a family vacation home, don't make the same mistakes that others have made. read more...
Questions & Answers
Marbella Questions and Answers Forum - To post a question, answer or to see our full list of Questions & Answers - click here

- A visitor asks How happy are you with your Spanish language classes? - To find out what the community is saying. - click here
Job Board
Job Board - To post a job listing or to see our full list of available positions in Marbella – click here

- A visitor is looking for a Full Time Gardner in Marbella for their home here, during both the winter and summer seasons. For details... - click here
---
Does your business need a BOOST?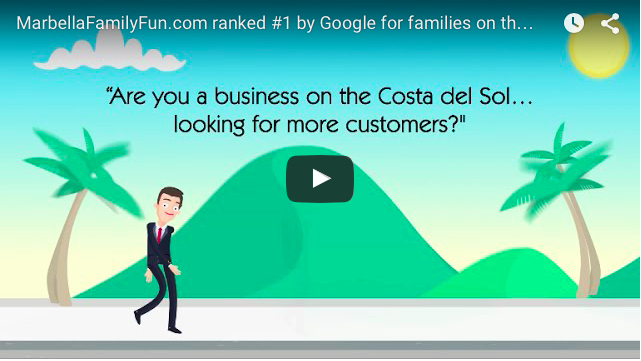 If you're looking for a way to reach international families in Marbella, Google now ranks MarbellaFamilyFun.com as the #1 portal on the Costa del Sol!

Looking for new customers on the Costa del Sol? - Do you - or someone you know - have a business in the area but just can't seem to find a way to connect with new customers? Check out this short video for some great tips. short video...

We offer you an interactive platform to reach families and hear their direct feedback on your business. Before you spend a lot of money on advertising that may never reach your customers, find out how MarbellaFamilyFun.com can help you reach the people who can benefit from your products or services.

We offer a variety of packages to choose from to list and promote qualified businesses, services and events. Contact us if you would like to meet up with one of our representatives or have any questions: +34 671 450 434. Advertising Rates
Nothing is more powerful than "Word of Mouth"
Please tell your friends and family about our newsletter, and don't forget to follow us on Facebook and Twitter.

See you next Friday!