Marbella Family Fun Weekly Newsletter – January 29, 2016


Events & Attractions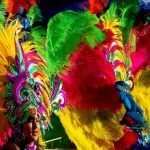 Carnival - January 30th - Visit the city of Malaga any day next week and you will find the street Carnival in full swing as the city ensures to keep the party going through the whole seven days of traditional 'Carnivals Malagueños'. read more…

Bass String Ensemble in Sotogrande - January 30th - If you're passionate about strings, there's a classical performance taking place that you may want to check out. read more…

San Pedro Carnival - February 3rd - If the Malaga Carnival isn't enough for you, the San Pedro Carnival will kick off soon with 10 days of fun, comedians, costume contests, fantastic parades and entertainment, prize winning and all 'round partying. read more…

Cable-Ski is officially open! - January 30th - Kids, teens and adults are welcome to the re-opening of this extreme sport venue in San Pedro. Don't forget to bring your wakeboard, kneeboard, skis and your binoculars! That all depends on how much of a dare devil you are. read more…

Book Launch - February 4th - Join celebrated author Marion Leigh to launch her new book "Dead Man's Legacy" the second book in the 'Petra Min'" series of adventure thrillers. read more…
Stuff Parents Want to Know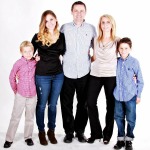 Do you have a birthday or special event coming up? - Imagine setting the ambience, choosing the music and not having to cook, lay the table or even wash the dishes! Just relax, enjoy excellent food and fine wine with your friends and family in the comfort of your own home. All you need to do is read more...

Envy your grandparents dance moves? - Stop thinking about it and learn how to move on the dance floor with these ballroom and latin dance lessons in Marbella. They're taught by finalists of the World Championship of Professional Dancers and are highly recommended by families here. Great for kids as well. read more…

Are you a Norwegian looking for school options for your kids? - Check out Den Norske Skolen to read more about their local school which is 100% integrated with the Norwegian school system. read more...

Take an off-road experience that you'll never forget! - Explore the wild beauty of natural Marbella with top-of-the-line, 2-person buggies on adventurous off-roads tracks while testing your driving skills! This Dutch-owned company has developed a variety of options for individuals or groups. Check out their video and see the fun for yourself. read more…

Is your family visiting the Coast with babies during Half-Term? - Don't worry about frantic, last-minute purchasing of expensive car seats and cots you're never going to use again. Hire top quality baby equipment to make sure your family feels at home. read more…

Fed up of buying useless creams that looked great on TV? - Here's the answer to revive your skin and soften the appearance of eye bags, puffiness and even wrinkles, and all this in the space of 2 minutes without invasive treatment. Don't believe us? Check it out for yourself. read more...
Life in Marbella and the Costa del Sol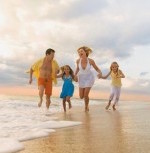 Love to Sing? - The Laude Academy of Performing Arts is holding a song writing competition for kids 13 to 18 years of age on the Costa del Sol. The winner will receive a full-year scholarship, live radio interview and an invitation to perform at an exclusive charity gala in Marbella. read more...

Go take a Hike! - One of the best things to do with friends and family this time of year is to go rock-climbging or hiking. The weather is perfect and you'll likely enjoy crystal blue skies and a spirit of adventure. read more...

Classical Music Performances & Events on the Costa del Sol - Get the full schedule, times and locations for world class musical performances and events playing on the Costa del Sol, right here. A great way to share an outstanding classical experience with the family. read more...

Looking for a new place to eat but not sure which to try? - Check out the Bishlin Guide for restaurant current reviews by real people who share their unbiased perspective on family-friendly restaurants of all over the Costa del Sol. Last week's review covered Kokomo - located in Urbanisation Atalaya Alta. And this week's update is from La Fontina in Nueva Andalucia. read more...

English Language Movie Listing - Like any good reporting job, Michael Keaton delivers a superb performance in Spotlight, which slowly builds momentum from the start, gathering disparate bits of information into an emotional juggernaut of a story. Get show times and locations for all the English language movies on the Costa del Sol here. read more...
Questions & Answers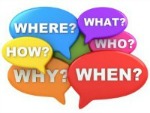 Marbella Questions and Answers Forum - Is where you can get answers to questions you have on Marbella and the Costa del Sol. See what others are asking, below and click the link to see the answers. To post a question or answer one of the queries below, see our full list of Questions & Answers - click here

- What level and lessons of cheerleading are available in Marbella? - If you have a recommendation or simply want to see what others are saying. - click here

- Does anyone know where there is a club or a coach for synchronised swimming? - If you have a recommendation or simply want to see what others are saying. - click here

- Will the Cabopino boardwalk link to Calahonda port? - If you anything about this or simply want to see what others are saying. - click here
Job Board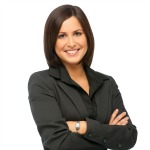 Job Board - To post a job listing or to see our full list of available positions in Marbella – click here

WANTED: Field Sales Representatives - click here

WANTED: Telesales Reps for a property investment company in Marbella. - click here

WANTED: Multilingual Nurse for a Well-Known Clinic in Marbella - click here

WANTED: House Sitters - Here's a solution that offers amazing opportunities for those willing to do a little bit of work for a lot of reward! A great solution for vacation home owners as well. read more...
---
Does your business need a BOOST?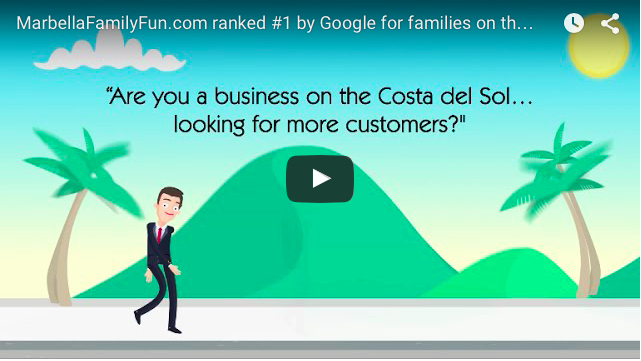 If you're looking for a way to reach international families in Marbella, Google now ranks MarbellaFamilyFun.com as the #1 portal on the Costa del Sol!

Looking for new customers on the Costa del Sol? - Do you - or someone you know - have a business in the area but just can't seem to find a way to connect with new customers? Check out this short video for some great tips. short video...

We offer you an interactive platform to reach families and hear their direct feedback on your business. Before you spend a lot of money on advertising that may never reach your customers, find out how MarbellaFamilyFun.com can help you reach the people who can benefit from your products or services.

We offer a variety of packages to choose from to list and promote qualified businesses, services and events. Contact us if you would like to meet up with one of our representatives or have any questions: +34 671 450 434.
Nothing is more powerful than "Word of Mouth"
Please tell your friends and family about our Marbella Family Newsletter, and don't forget to follow us on Facebook and Twitter.

See you next week!