Marbella Family Fun Weekly Newsletter – December 25, 2015


Events & Attractions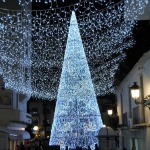 Planning your Christmas and Holiday Season on the Costa del Sol? - Check out all the new family-friendly holiday events for the 2015-16 season right here. You'll find detailed schedules for Marbella, Málaga, Fuengirola and Sotogrande! read more...

Ice Skating in Marbella – Thru the end of 2015 - The whole family can enjoy ice skating in downtown Marbella at this venue, adjacent to the Palacio de Congresos. read more...

Swimming Competition – 26 December - Sign up for this fun swim relay race in Marbella. Whether you swim with a group of friends or simply enjoy the sport, this competition will be great fun read more...

SPECIAL SCREENING: The Wizard of Oz – 27 December - Check out this amazing classic film by Victor Fleming at the Iglesia La Virgina in Marbella. read more...

OPERA: The Tempest – 28 December - For opera lovers only, here's a fantastic way to experience a performance in Marbella directly from the Metropolitan Opera House. read more...

The Acrobatic Nutcracker – 29-30 December - A fresh and amazing twist on the classical dance performance with amazing acrobatic stunts. The internationally acclaimed Saint Petersburg Ballet will be performing a programme full of charm and history for the whole family. read more...

Pinocchio Musical in Marbella - 03 January - The classic tale is presented in the form of a musical, singing the tales of the mischievous wooden puppet determined to become a real boy. read more...

Three Kings Day Parade in Benalmadena – 05 January - Click here for the scheduled routing for when the mayor greets the three wise men in Benalmadena next month. read more...

Childrens' Theatre in Malaga – 10 January - An amazing series of theatrical performances for kids start next month in two well-known theatres nearby. read more...
Stuff Parents Want to Know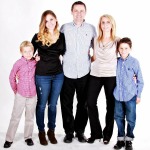 Need to coordinate a party but not sure who to turn to? - Here's a company that's been in Marbella for over 20 years and is highly recommended for parties, of any size. read more...

An English football programme that develops true sportsmanship - This academy for kids on the Costa del Sol is where some of the best qualified coaches come together to teach both boys and girls the principles of competitive football. read more...

Top things to consider BEFORE purchasing a family home on the Costa del Sol - A local expert offers a few key points to parents looking for the perfect place for the family here. read more...

Ladies looking to get fit in 2016 – check this one out. - Three simple rules that will make shedding those pounds and toning up much easier. read more...

Authentic organic, raw and gluten-free food in a family friendly setting. - This amazing little café has become well known among lovers of delicious, locally-sourced organic foods. read more...
Life in Marbella and the Costa del Sol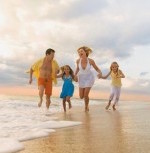 A healthy and innovative way to build confidence and strength in kids - This is an excellent way for kids and teens to develop strong fitness coordination and self confidence in a supportive environment. read more...

Professional Tennis Progammes for Kids in Eliviria. - If you're looking for a highly recommended tennis programme for your budding Sharapova or Nadal, here's one that's consistently top of the charts among families on the Costa del Sol. read more...

Classical Music Performances & Events on the Costa del Sol - Get the full schedule, times and locations for world class musical performances and events playing on the Costa del Sol, right here. A great way to share an outstanding classical experience with the family. read more...

Looking for a new place to eat but not sure which to try? - Check out the Bishlin Guide for restaurant current reviews by real people who share their unbiased perspective on family-friendly restaurants of all over the Costa del Sol. read more...

Know someone who would love to spend some time in Spain if only they could find some work and affordable housing? - Here's a solution that offers amazing opportunities for those willing to do a little bit of work for a lot of reward! A great solution for vacation home owners as well. read more...

English Language Movie Listing - Everyone is talking about the latest edition to the Star Wars saga, which is playing in English at multiple theatres on the Costa del Sol in 3D. Get show times and locations for all the English language movies right here. read more...
Questions & Answers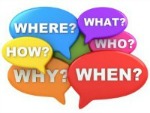 Marbella Questions and Answers Forum - Is where you can get answers to questions you have on Marbella and the Costa del Sol. See what others are asking, below and click the link to see the answers. To post a question or answer one of the queries below, see our full list of Questions & Answers - click here

- Where is the best place to watch fireworks on the Costa del Sol for New Years? - If you have a recommendation or simply want to see what others are saying. - click here
Job Board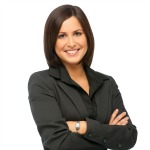 Job Board - To post a job listing or to see our full list of available positions in Marbella – click here

WANTED: Business Development Managers - click here

WANTED: Telesales Reps for a property investment company in Marbella. - click here

WANTED: Multilingual Nurse for a Well-Known Clinic in Marbella - click here
---
Does your business need a BOOST?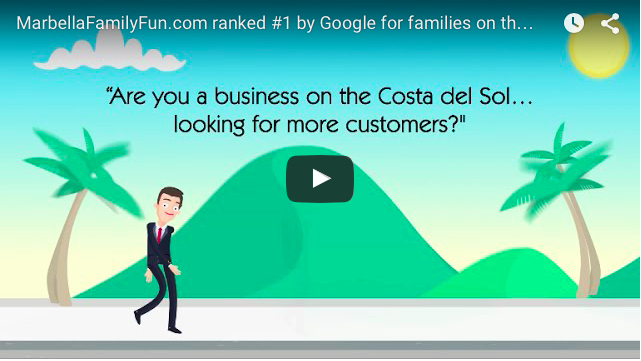 If you're looking for a way to reach international families in Marbella, Google now ranks MarbellaFamilyFun.com as the #1 portal on the Costa del Sol!

Looking for new customers on the Costa del Sol? - Do you - or someone you know - have a business in the area but just can't seem to find a way to connect with new customers? Check out this short video for some great tips. short video...

We offer you an interactive platform to reach families and hear their direct feedback on your business. Before you spend a lot of money on advertising that may never reach your customers, find out how MarbellaFamilyFun.com can help you reach the people who can benefit from your products or services.

We offer a variety of packages to choose from to list and promote qualified businesses, services and events. Contact us if you would like to meet up with one of our representatives or have any questions: +34 671 450 434.
Nothing is more powerful than "Word of Mouth"
Please tell your friends and family about our Marbella Family Newsletter, and don't forget to follow us on Facebook and Twitter.

See you next week!