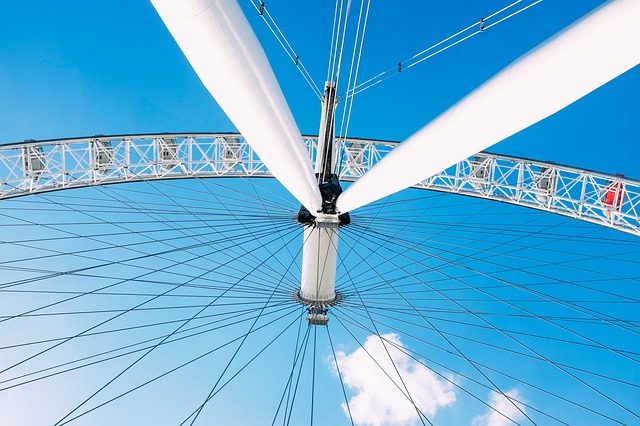 Marbella Family Fun Weekly Newsletter – September 4, 2015
New attraction for families – The Noria Mirador Princess. - Also known as the Malaga Ferris Wheel, the Noria Mirador Princess, is a stellar, 70 meter-high observation wheel based in Malaga port. Truly breathtaking panoramic views will be a big hit with families this fall. read more...
Marbella 4Days Walking is returning next month. - For the fifth year in a row, M4DW, together with the townhall organizes this famous event taking place in October. The event was inspired by the biggest walkathon in the world, Vierdaagse, which is held in the Netherlands every year and is hugely successful. read more...
Marbella Half Marathon this month! - If you're a runner, this is not one to miss. The Marbella Half Marathon celebrates its 30th year in Marbella this month. read more...
The City of Marbella offers affordable Spanish classes for foreigners. - Registration is open for Spanish classes for foreigners, subsidised by the City of Marbella! This is a great way to develop your Spanish skills and classes are offered at the beginner, intermediate or advanced levels. read more...
Enjoy a fresh, homemade Italian dinner while the kids play in a secure playground. - Ristorante Fantasia is a refreshingly understated family Italian eatery delivering classic, pizzas and pastas since 2004. Parents love Fantasia because it is adjacent to a large, fenced-in playground that delivers an experience similar to sitting on your own private terrace enjoying a great meal while watching the kids play in a safe, secure playground. read more...
New Yoga classes for expectant mothers, kids and adults! - Whether you're an absolute beginner or are an experienced Yogini, this class offers a great way to relax and strengthen your body and mind. read more...
Imagine going to school without being able to see the teacher. - Studies show that at least 20% of children have unidentified visual problems, which is why ophthalmologists recommend regular eye tests for children from an early age until 18. Get your kids a free eye exam to identify any issues before it starts to affect their lives. read more...
Essential Family Fun in Marbella. - Get the September Back to School edition of Essential Marbella Magazine and review the MarbellaFamilyFun.com recommendations on the inside cover with tips on everything from tutoring services to healthy nutrition for the new school season. read more...
Have your kids been a victim of cyberbullying at school? - Although typically an off-campus occurrence, cyberbullying can occur in school through mobile phones or Internet in school labs. Many schools hesitate to get involved in disciplinary actions, because some parents may legally sue a school for abuse of their authority in an event that occurred off campus after school hours. read more...
Sunday Football Camp at Bel Air Tennis Club - The Bel Air Tennis Club offers boys and girls, from 8 to 14 years of age, 5-A-Side Football every Sunday morning. All are welcome and the entire session only costs €12, including refreshments. read more...
Are you facing the grueling process of University applications this fall? - If you could use some assistance preparing your teenagers for entrance exams or even in selecting the right school, here's a highly recommended service in Marbella that can assist with placement exams including IGCSE, A-Levels, IB, GED and SAT preparation. read more...
The English-language television show on Marbella - MarbellaNow, the Marbella English television show, is hosted by Nicole King and features regular contributions from MarbellaFamilyFun.com on the latest updates for families on the Costa del Sol. The programme airs at 7:30pm every Thursday on the RTV Channel. read more...
English Language Listing - Meryl Streep is back this week in a starring role of a musician who gave up everything for her dream of rock-and-roll stardom. You can watch the trailer and get show times and locations for all the English language movies playing on the Costa del Sol. read more...
Looking for new customers on the Costa del Sol? - Do you - or someone you know - have a business in the area but just can't seem to find a way to connect with new customers? Check out this short video for some great tips. short video...
Job Board - To post a job listing or to see our full list of available positions in Marbella – click here
Marbella Questions and Answers Forum -To post a question, answer or to see our full list of Questions & Answers - click here
- A visitor asks Is OliveNet any good for internet in Marbella? - Find out the opinions of others. - click here
---
Does your business need a BOOST?
If you're looking for a way to reach international families in Marbella, Google now ranks MarbellaFamilyFun.com as the #1 portal on the Costa del Sol!

We offer you an interactive platform to reach families and to hear their direct feedback on your business. Before you spend a lot of money on advertising that may never reach your customers, find out how MarbellaFamilyFun.com can help you reach the people who can benefit from your products or services.

We offer a variety of packages to choose from to list and promote qualified businesses, services and events. Contact us if you would like to meet up with one of our representatives or have any questions: +34 671 450 434. Advertising Rates
Nothing is more powerful than "Word of Mouth"
Please tell your friends and family about our newsletter, and don't forget to follow us on Facebook and Twitter.

See you next Friday!