| | |
| --- | --- |
| Clubs complete | |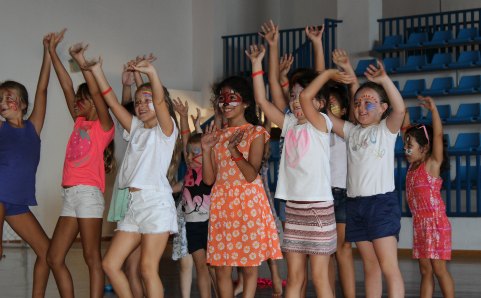 Clubs Complete provide high quality extra-curricular and educational services to primary schools and families in the UK and Spain. The Team of staff are fully trained, qualified and experienced individuals who have all have an Enhanced DBS disclosures and Safeguarding training. All of their team strive to create a safe and friendly atmosphere where the children can feel safe and enjoy their time at Clubs Complete. There is always a minimum of one First Aider at each site at any time.
Clubs Complete summer camp 2017
Register today
Space is limited in Clubs Complete very popular weekly themed camps
We recommend pre-registering for avoid disappointment. Have fun campers!!
Weekly Dates & Themes
03-07 JULY:            WELCOME TO THE CIRCUS

10-14 JULY:             JUNGLE BOOK VS. DO SOMETHING DIFFERENT

17-21 JULY:             WET, WILD & WACKY

24-28 JULY:             DANCE PRO OR FOOTBALL ACADEMY

31 JULY - 04 AUG:  MATILDA VS TECHNO ZONE

7-11 AUG:               FIND YOUR TALENT

14-18 AUG:             MASTER CHEF VS SPORTS FUSION
camp programme summaries
The descriptions below include just some of the offerings from Clubs Complete. Please check the programme for this year for the specific offerings planned for this summer season.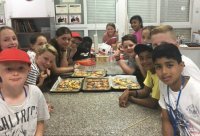 Master Chef brings together all the best things about cooking, from creating their own dishes, sampling great menus and learning top tips from our head chef in a state-of-the-art kitchen. 

Intensive Spanish - Clubs complete encourage English speaking children to improve their Spanish whilst Spanish children will be encouraged to improve their English. The focus of the programme is language immersion through fun and exciting activities. Lessons available for €10 per hour.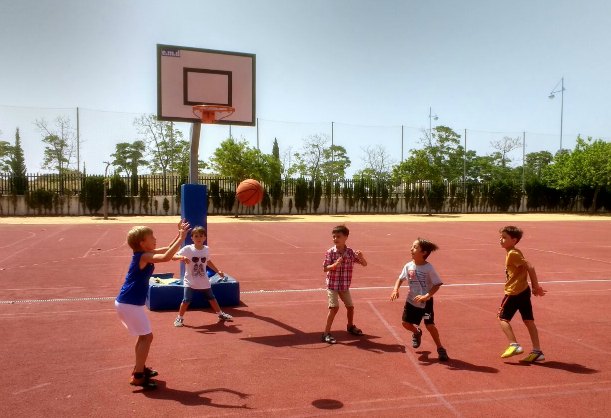 Sports Fusion offers children the opportunity to explore a wide variety of sports including contemporary as well as traditional. This week is perfect for the sports fanatics out there - a chance to get involved with excellent competitions and challenges!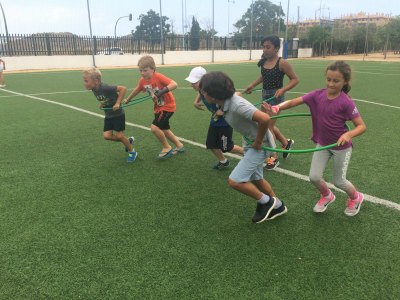 Freestyle Football superstar coaches will equip your children with all the skills possible to play incredible games of football, from pitch tips and skills school to tournaments and competitions. This week is perfect for the footie mad and those new football.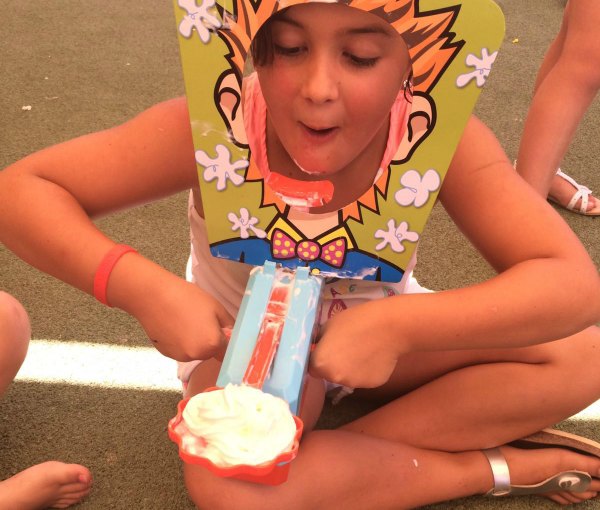 Pick 'N' Mix is where children have the opportunity to take part in loads of different activities from cooking to crafts and from football to fitness. We are sure to have something for everyone on this action-packed week.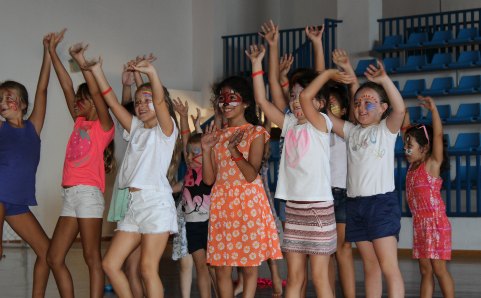 Rising Stars will proudly be putting on the classic Lion King - perfect for the little stars in your family. Children will be coached by our drama experts, singing coaches and dance specialists to put together a stunning spectacular for all the family. Scripts, backing tracks and costumes provided. 
Bend 'N' Flex Gymnastics brings together top gymnastics training in a safe environment for children to flourish in this unique and exciting week! 
camp pricing & Schedule
BOOK BEFORE: 01 April 2017
€130 per week (without lunch, 9:00 - 14:00)
€160 per week (with lunch, 9:00 - 15:00)
BOOK BEFORE: 03 July 2017
€135 per week (without lunch, 9:00 - 14:00)
€165 per week (with lunch, 9:00 - 15:00)
BOOK AT THE CAMP
€140 per week (without lunch, 9:00 - 14:00)
€170 per week (with lunch, 9:00 - 15:00)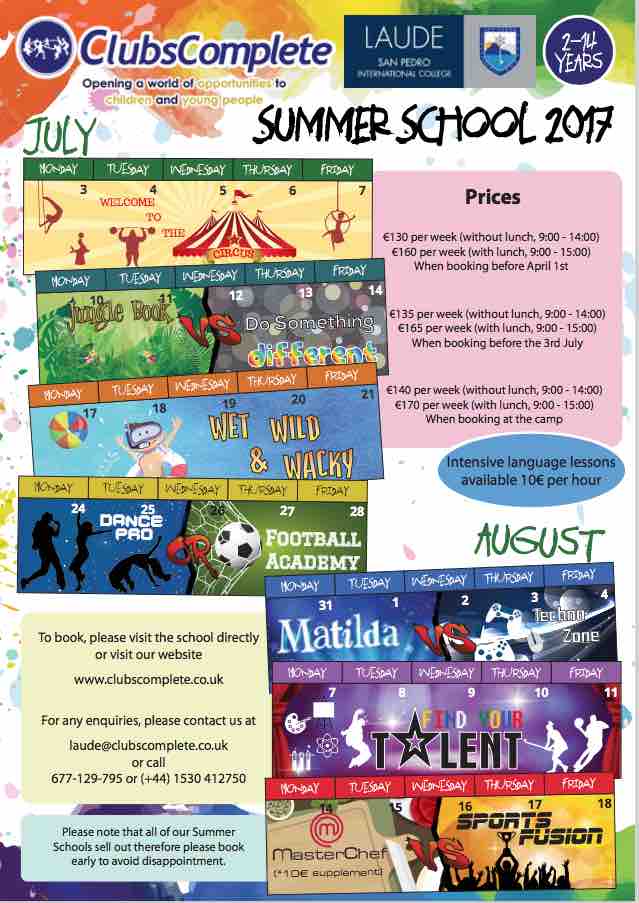 Clubs complete at laude san pedro international college
Clubs Complete are proud to be working in partnership with Laude San Pedro International College to provide the new and improved summer school this year.

Laude San Pedro International College
Urbanización Nueva Alcántara, Avda La Coruña, 2, 29670 San Pedro Alcántara, Málaga
Interested in the Clubs Complete Summer Programme in Leicestershire, England?   READ MORE 
share this page with a friend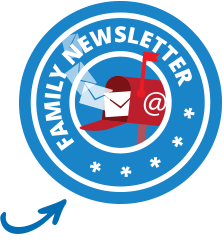 Clubs complete in Leicestershire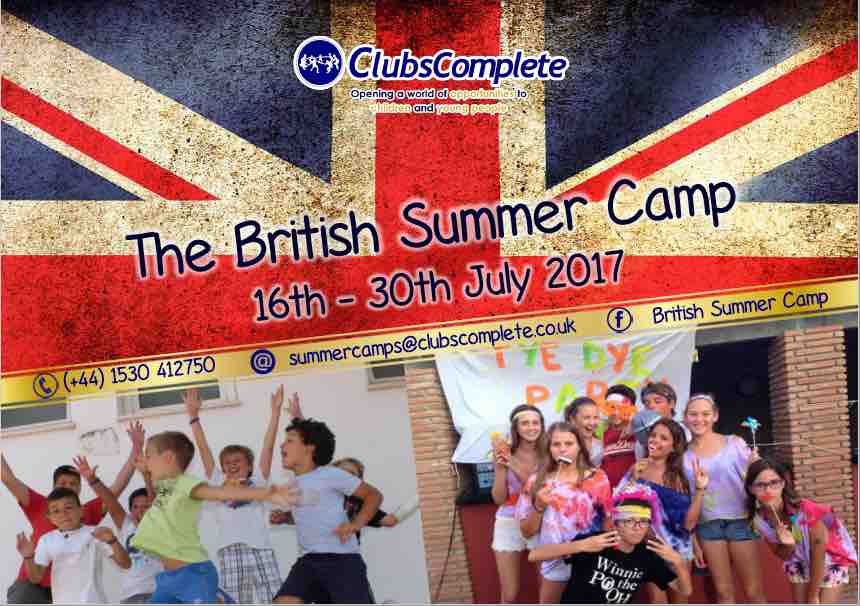 Will you be in the UK for the Holidays? Clubs Complete is also offering a British Summer Camp!
DATES: 16 - 20 July 2017
LOCATION: Leicestershire, England
TEL: +44 1530 412 750
The purpose of the British Summer Camp is for children from all over the world to improve their English, make international friends and have fun this summer.
It is a full language and culture immersion that will be extremely beneficial for children, not only for their language learning, but also to develop different skills such as teamwork, friendship, independence and confidence.
Related Pages