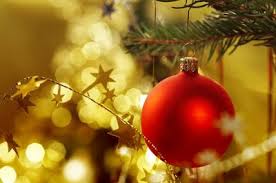 Marbella Family Fun Weekly Newsletter -- December 19, 2014
Happy Holidays From MarbellaFamilyFun.com - From our family to your family, we wish you a very happy and healthy holiday season. All the best from your team at MarbellaFamilyFun.com!
ANNOUNCEMENTS
Marbella Christmas Events Schedule - with Christmas right around the corner and Hanukkah already in progress, the holiday spirit is really present in Marbella. Don't miss your chance to meet Santa at the Casa de Papa Noel in San Pedro and Marbella, post your letter to the Three Kings and learn about the Christmas Eve Parade in San Pedro. read more...
Holiday Shopping Hours - El Corte Ingles will be open Monday – Saturday from 10:00 – 22:00. For your convenience El Corte Ingles will also be open on Sunday December 21st and 28th from 10:00 – 22:00. La Cañada Shopping Center has the same opening hours. read more...
Great Last Minute Gift Idea - QBOX is a revolutionary new toy-system which will engage your kids for hours of creativity! If you've had enough of electronic games, QBOX is a unique and fun way to enable your kids to express their creativity in the real world! read more...
Laude Charity Run - congratulations to the staff, administration and all the children at Laude who participated in the first charity event on the newly inaugurated San Pedro Boulevard. The money raised will help the children survive the famine in Mali. To learn more about this event watch the news coverage on the latest episode of Marbella Now starting from minute 54. watch the video... English Programming in Marbella - Don't miss Marbella Now television show in English every Thursday evening at 7:30pm, with great guests and snippets of all the wonderful events in Marbella. Also not to be missed is the RTV Marbella English language radio show for Marbellís of all nationalities - Mi Marbella - is on from Mondays to Fridays from 3:30pm on 107.6 FM and also on-line. read more
BrainQuest - An amazing opportunity for you to do something truly unique with the family. BrainQuest is suitable for adults and kids alike. Pair up in teams of two to seven people to solve a series of interconnected puzzles to obtain clues. The clues lead you to find objects you use to solve logical problems. Each clue gets you closer to solving the final puzzle which leads you the key to escape. read more...
Danzart Show - Laude San Pedro International College will start a new collaboration with Fundación Cesare Scariolo who will take the Danzart show to Teatro Ciudad de Marbella on Sunday 21 December at 18:30H. read more...
Marbella Ski Club - SPECIAL OFFER for December – discounted family packages are still available for 3-nights this month! Packages include accommodations, equipment and ski passes. Supply is limited so contact Marbella Ski Club today. read more...
Multisports Club Christmas & New Years Camp Schedule - throughout the festive school holidays Multisports Club offers a safe place for kids to hang out, play and have fun!! Open for Kids Drop-Off: 22,23,24,29,30,31 Dec and 2 & 5 Jan. Christmas & New Year Kids' Club and Youth Football. Special rates for tennis court hire. read more...
Kid's Club Christmas & New Years Timetables 2014-15 - The Kid's Club is offering a fantastic array of activities for you to engage your kids in this holiday season. Check out the detailed schedule covering the dates from 20 December 2014 - 06 January 2015. read more...
Get Discounts Without Hassle - SEVAcard gives you discounts of up to 50% straight off your bill at dozens of popular venues in and around Marbella. No coupons to redeem, no complicated point system, simply direct cash right off of your bill with the added convenience of our new Mobile App! read more...
English Movie Listing Get show-times and locations for all of the English movies playing on the Costa Del Sol this week English Movie Listing
Funky Forest Holiday Schedule - Don't forget, Funky Forest will be closed from December 22 – January 11. Make sure to meet up with them again on January 12th. read more...
Holiday Weather - Making holiday plans? Check our daily weather forecast. read more
Bishlin Guide - Looking for a new culinary experience? Read the Bishlin Guide review of El Pozo Viejo in Old Town Marbella. read more
---
Do you know of great upcoming activities for kids and families or a holiday event? Share it with us here Share it Here
---
PROFESSIONAL SERVICES
To post job listing or to see our full list of Professional Services click here
---
QUESTIONS & ANSWERS
To post a question or see our full list of Questions & Answers click here
---
---
Advertise With Us
Does your business need a boost? Looking for a way to promote your family friendly business or event? Consider advertising with MarbellaFamilyFun.com to reach the audience you need. We have a wide variety of packages to choose from to list and promote qualified businesses, services and events. Contact us if you would like to meet up with one of our representatives or have any questions: +34 671 450 434. Advertising Rates
Dont Forget The Power Of The BUZZ
Please tell your friends and family about our newsletter, and dont forget to follow us on Facebook and Twitter.

Thank you...and see you next Friday.