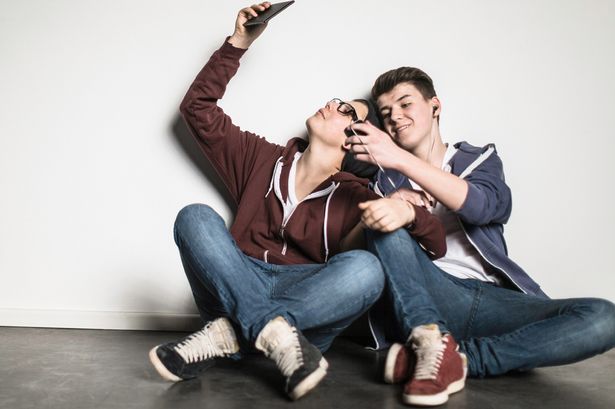 Marbella Family Fun Weekly Newsletter – September 18, 2015
Do you have teens at home? - Check out our all-new content on raising teens in Marbella and the Costa del Sol. There's even a section where parents can exchange questions, answers and perspectives on the pros and cons of raising kids in Europe's number #1 playground. read more...
Dia del Pedal Bicycling Day – 20 September - If your family likes to bike they will LOVE this event. A great day to get out with the whole family, kids, teens and adults, to ride through our favorite city! read more...
Celebrate the arrival of Autumn at a Special Event – 20 September - Here's a fun and natural way to ring in the autumn season! The Arboretum Marbella is a great way for kids on the Costa del Sol can connect with nature experience the changing of the seasons. read more...
Marbella Half Marathon this month! – 27 September - If you're a runner, this is not one to miss. The Marbella Half Marathon celebrates its 30th year in Marbella this month. read more...
What Marbella families need to know about University Applications - One recent graduate from the English International College in Marbella shares her experience applying to Universities in the UK after living here for 8 years. read more...
Give something back to man's best friend this weekend. - Every Saturday morning, help out a furry friend at the Triple A cat and dog shelter by simply walking them. They'll love every minute of it and it is a great way to show the kids the importance of giving something back to the community. read more...
If your child became seriously ill in the middle of the night, what would you do? - Here's a solution that thousands of families use to make sure they never have to worry about emergency care on the Costa del Sol. For residents and visiting families as well. read more...
Movie ticket giveaway every morning on CityFM 106.8FM - Each weekday from 8am-9am, host Neal Adams of CityFM hosts a morning show featuring a fun contest where you can win four movie passes to see an English-language movie of your choice in Puerto Banus. read more...
Are you into Zumba or just want to see what it's all about? - Here's a cool class in Nueva Andalucia with, Isla Rose, the dance instructor to the stars. She's worked with renowned artists including: Shakira, Rhianna, Black Eyed Peas, Pitbull and Enrique Iglesias. Check out read more...
MarbellaNow - The English-language television show on Marbella - Marbella Now, the Marbella English television show, is hosted by Nicole King and features regular contributions from MarbellaFamilyFun.com on the latest updates for families on the Costa del Sol. The programme airs at 7:30pm every Thursday on the RTV Channel. read more...
World Class Classical Music Performances…in Marbella? - Did you know your family can experience world-class, classical musical performances right here in Marbella? Música con Encanto brings amazing performers right to our doorstep from all over the world. For aspiring musicians, they even have a youth orchestra open to string students, 7 to 13 years of age. read more...
English Language Movie Listings - Check out times and locations for all the English language movies playing on the Costa del Sol. The weekly programme is updated every Friday afternoon. read more...
Looking for new customers on the Costa del Sol? - Do you - or someone you know - have a business in the area but just can't seem to find a way to connect with new customers? Check out this short video for some great tips. short video...
Job Board - To post a job listing or to see our full list of available positions in Marbella – click here
Marbella Questions and Answers Forum -To post a question, answer or to see our full list of Questions & Answers - click here
- A visitor asks How can I find a Spanish-speaking host family for my 14-year old daughter in Marbella this winter? - Find out what the community says on this topic. - click here
---
Does your business need a BOOST?
If you're looking for a way to reach international families in Marbella, Google now ranks MarbellaFamilyFun.com as the #1 portal on the Costa del Sol!

We offer you an interactive platform to reach families and to hear their direct feedback on your business. Before you spend a lot of money on advertising that may never reach your customers, find out how MarbellaFamilyFun.com can help you reach the people who can benefit from your products or services.

We offer a variety of packages to choose from to list and promote qualified businesses, services and events. Contact us if you would like to meet up with one of our representatives or have any questions: +34 671 450 434. Advertising Rates
Nothing is more powerful than "Word of Mouth"
Please tell your friends and family about our newsletter, and don't forget to follow us on Facebook and Twitter.

See you next Friday!