Marbella Family Fun Weekly Newsletter – November 13, 2015


Events & Attractions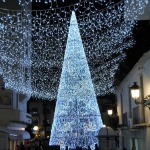 Vestards Simkus Piano Recital – 14 November - This award-winning Lativian composer will play works by Mozart, Chopin, Scriabin y Shimkus. He won the 2001 International Performers Competition in Stockholm, the 2002 Los Angeles' Liszt Competition and the 2009 Maria Canals International Music Competition, and was awarded the Latvian Grand Music Award in 2002. read more...

Marbella Pinktober Walk Against Breast Cancer – 15 November - The annual Marbella Pinktober Race against Breast Cancer has been well-attended by families all over the Costa del Sol to show their support for an excellent cause. After the race, Hard Rock Cafe Puerto Banus will be featuring a full schedule of activities including great live music. read more...

Theatre for Very Young Kids – 15 November - A personal and visual world based on new and creative story telling. Based around puppets, objects, projections and music that stimulates everyone's imagination. read more...

International Vocal and Beatboxing Workshop Weekend - 27-28 November 2015 - Are you a vocalist or a budding beatboxer - or just a natural singer - and would love to sign up for a weekend of vocal coaching with WORLD-CLASS vocal experts? If you're 10 years old or older, here's a treat for you! read more...

Christmas Fair on an Andalucian Farm - 28-29 November 2015 - The Feria Navideña is a family friendly Christmas Fair in Los Barrios with artisan, charity, food, wine and children stalls, and only twenty minutes in the car from Sotogrande. read more...

Christmas Market in Málaga – 4-8 December 2015 - This is the well-known "El Rastrillo" which translates to "Flea Market", is celebrating its 26th year in Málaga. If Málaga is on your list of places to visit this holiday season, this is one to check out. read more...

Kempinski Christmas Tree Lighting in Marbella – 5 December - The Kempinski Hotel Bahia will feature a traditional lighting of the Christmas tree this year as well as a boutique Christmas Market. read more...

Healing Arts Festival in Marbella – 5-6 December - This is a dynamic bazar which brings together artisans, therapists, natural and organic product and the arts. There will also be live performances and shows of all kinds from around the world. read more...
Stuff Parents Want to Know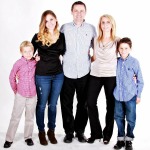 Where epicurists, celebrities and food lovers go in Old Town Marbella - Not only will you be tantalized by the culinary experience, you are likely to be surprised by who you run into at this Old Town Marbella classic. read more...

Hip-Hop, Street Dancing Classes for Kids - Here's a great class in Marbella that offers kids, teens and adults an engaging programme in high-energy Hip-Hop and Street Dancing from a trained professional from the UK. read more...

Magician & Music Show for Kids Parties on the Costa del Sol - Before you decide on the entertainment for your next kids party, check out Adam the Magic Music Man. He's a professional children's entertainer from the UK now performing brilliant shows for kids parties here. read more...

Are harsh chemicals in your pool are affecting your family? - For those of you that have pools on the Costa del Sol, you may want to consider this natural approach to keeping your pool sparkling clean without harsh chemicals. read more...

Is your family health insurance policy good enough? - If you're wondering whether the coverage you've got is really the right one for your family, check out this special offer for November. It's a German-policy that is surprisingly comprehensive given its affordability. read more...
Life in Marbella and the Costa del Sol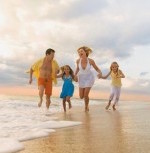 Restaurante Pampita - Meat lovers on the Costa del Sol may want to check out what our restaurant critic had to say about this all-new addition to "Gastro" San Pedro Alcántara. read more...

Know someone who would love to spend some time in Spain if only they could find some work and affordable housing? Here's a solution that offers amazing opportunities for those willing to do a little bit of work for a lot of reward! A great solution for vacation home owners as well. read more...

Classical Music Performances & Events on the Costa del Sol - Get the full schedule, times and locations for world class musical performances and events playing on the Costa del Sol, right here. A great way to share an outstanding classical experience with the family. read more...

English Language Movie Listing - Get show times and locations for all the English language movies playing on the Costa del Sol. read more...
Questions & Answers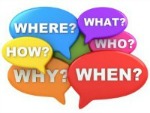 Marbella Questions and Answers Forum - Is where you can get answers to questions you have on Marbella and the Costa del Sol. See what others are asking, below and click the link to see the answers. To post a question or answer one of the queries below, see our full list of Questions & Answers - click here

- Where can I find an American supermarket or food store on the Costa del Sol? - To find out what others are saying. - click here

- Where is the best football camp for kids around Marbella? - To find out what others are saying. - click here
Job Board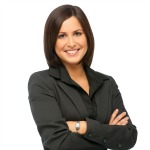 Job Board - To post a job listing or to see our full list of available positions in Marbella – click here

WANTED: Multilingual Nurse for a Well-Known Clinic in Marbella - click here

AVAILABLE: Qualified Childcare Specialist - Just arrived from England in and looking for work locally. - click here

AVAILABLE: Student Looking for Part Time Work in Marbella - I am 16 turning 17 in December and am looking for a part time job around Marbella - Estepona. - click here
---
Does your business need a BOOST?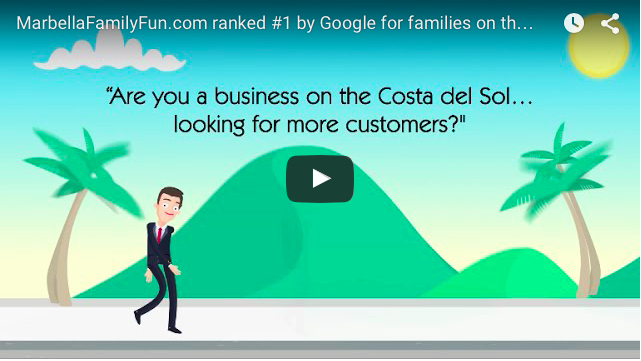 If you're looking for a way to reach international families in Marbella, Google now ranks MarbellaFamilyFun.com as the #1 portal on the Costa del Sol!

Looking for new customers on the Costa del Sol? - Do you - or someone you know - have a business in the area but just can't seem to find a way to connect with new customers? Check out this short video for some great tips. short video...

We offer you an interactive platform to reach families and hear their direct feedback on your business. Before you spend a lot of money on advertising that may never reach your customers, find out how MarbellaFamilyFun.com can help you reach the people who can benefit from your products or services.

We offer a variety of packages to choose from to list and promote qualified businesses, services and events. Contact us if you would like to meet up with one of our representatives or have any questions: +34 671 450 434. Advertising Rates
Nothing is more powerful than "Word of Mouth"
Please tell your friends and family about our newsletter, and don't forget to follow us on Facebook and Twitter.

See you next Friday!