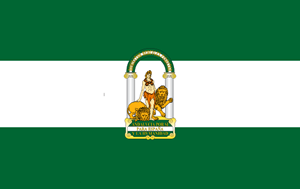 Marbella Family Fun Weekly Newsletter – February 27, 2015
Dia del Andalucia - is a holiday celebrated only in the region of Andalucia to commemorate the referendum for Andalucia to become an autonomous community within Spain, which was held on February 28, 1980. Join the FREE Dia del Andadalucia Party at 12:00 at the Jardines del Distrito de Nueva Andalucía. A great place to dance, eat paella and celebrate Andalucia Day in true Andalucian style. read more...
Marbella Carnaval - think you need to fly to Rio or New Orleans to get into the Carnaval spirit? …think again. The Marbella Town Hall has organized tons of free, family-friendly festivities in honor of Carnaval. Luckily, this year Carnaval coincides with Semana Blanca so the kids get to experience all the fun without early school-day wake up calls to get in the way. read more...
Semana Blanca Camps and Activities - The Semana Blanca holiday is coming to an end but there are still plenty of activities in San Pedro and Marbella for the whole family throughout the weekend. read more...
Juices To Glow - is Marbella's first daily fresh juice delivery service committed to helping you detox your mind and body by giving you only 100% fresh, high quality cold-pressed juices and juice cleanses that are delivered right to your doorstep, whether at home, at work or at your hotel. read more...
The Multisports Club Half-Term Camp – runs until 28 February and offers a organised and supervised activities for kids of all ages. Youth football, mini-football, basketball, tennis and much more. Special offer for tennis lessons during Semana Blanca week. read more...
Looking for kids yoga classes? - check out the new Kids Yoga classes at CERAM in Marbella, perfect for your 6-to-12 year old. The classes run twice weekly, are reasonably priced and offer a great way for your kids improve their physical and mental focus and well being. read more...
Kids Eat For Free - Kids under 13 eat free this weekend at the all new La Villa Mexican & Grill! To celebrate Semana Blanca, La Villa is offering you the chance for your family to try an amazing assortment of Mexican dishes from 'South of the Border'. La Villa offers a wide assortment of delicious (and sometimes spicy) dishes and is located on the central square in downtown San Pedro. read more...
Smashing Dinner at Yamas - looking for a fun night out this weekend smashing plates? Check out Yamas Greek Fusion Restaurant on Saturday for their traditional end-of-the-month plate smashing and belly dancing. Yamas also has a kid's room so you can enjoy your meal while your kids have fun.1 read more...
Looking for a family butcher with organic products? - finally – a great organic family butcher that delivers to your doorstep! If you're looking for a local family butcher with an assortment of fresh and organic meats, poultry and dairy products, check out the Galician Butcher in Nueva Andalucia. read more...
25% discount on Family Health Insurance - if you've been wondering whether your health insurance is the right one for your family, get in touch with Op de Beeck & Worth regarding a special offer from DKV. Policy discounts of up to 25% when you sign up by the end of April. read more...
Te Esperamos - Saturday March 7th in Marbella. Part of a series of events hosted by the Marbella town hall, Te Esperamos is held on Saturdays and includes celebrations with flamenco, concerts, storytelling, parades, juggling and more. read more...
International Women's Day Conference - For the second year running, Costa Women are delighted to be hosting the International Women's Day 2015 at Andalucia Lab on 13th March 2015. read more...
Interested in Pilates? - Health First Studio is offering a special for those that want to get fit for Spring. Sign up for a full month of Pilates classes by February 28th and you'll also get a complete posture assessment with Health First's in-house physiotherapist included. read more...
English Movie Listing - Check out the official trailer for the new movie Kingsman and get the all the English language movie locations and show-times. read more...
Bishlin Guide Restaurant Review – This week find out what our Food Critic had to say about Chill Sea Lounge. read more...
St. Patrick's Day - is on the way. If you have a St. Patrick's Day event you'd like to promote tell us about it. We'd love to share your event with our readers. read more...
Looking For a Job in Marbella?
To post job listing or to see our full list of Professional Services - click here
Questions & Answers About Marbella
Does anybody have any tips or suggestions? To post a question or see our full list of Questions & Answers - click here
---
Advertise With Us
Does your business need a boost? Looking for a way to promote your family friendly business or event? Consider advertising with MarbellaFamilyFun.com to reach the audience you need. We have a wide variety of packages to choose from to list and promote qualified businesses, services and events. Contact us if you would like to meet up with one of our representatives or have any questions: +34 671 450 434. Advertising Rates
Dont Forget The Power Of The BUZZ
Please tell your friends and family about our newsletter, and dont forget to follow us on Facebook and Twitter.

Thank you...and see you next Friday.