Marbella Family Fun Weekly Newsletter – December 18, 2015


Events & Attractions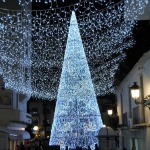 Planning your Christmas and Holiday Season on the Costa del Sol? - Check out all the new family-friendly holiday events for the 2015-16 season right here. You'll find detailed schedules for Marbella, Málaga, Fuengirola and Sotogrande! read more...

La Carrera del Pavo – 19 December - Bring the kids and their bikes and sign up for the annual "Christmas Turkey Race". Win it and let the kids cook for once! read more...

Eco-Ice Skating, Mini-Golf and Christmas in San Pedro – 19 December - Bring the kids to meet their favourite characters, play games, win prizes and meet father Christmas at this party right on the San Pedro Boulevard! read more...

Santa in Benhavís – 19 December - Elsa and Ana will join Santa at this lovely venue where the kids can get up close to Santa in Benhavís this holiday weekend. read more...

Motorbike Freestyle and Stunt Car Event in Mijas – 19 December - If you're looking for a break from the traditional Holiday events and you love the smell of motorbikes and stunt cars, here's a popular show you may want to check out. read more...

Arboretum Winter Fair in Marbella – 20 December - This environmentally aware destination is holding a very special Winter Fair with Christmas stalls, special activities and opportunities to win some great prizes. read more…

Swimming Competition – 26 December - Sign up for this fun swim relay race in Marbella. Whether you swim with a group of friends or simply enjoy the sport, this competition will be great fun. read more...

SPECIAL SCREENING: The Wizard of Oz – 27 December - Check out this amazing classic film by Victor Fleming at the Iglesia La Virgina in Marbella. read more...

OPERA: The Tempest – 28 December - For opera lovers only, here's a fantastic way to experience a performance in Marbella directly from the Metropolitan Opera House. read more...

Three Kings Day Parade in Benalmadena – 05 January - Click here for the scheduled routing for when the mayor greets the three wise men in Benalmadena next month. read more...
Stuff Parents Want to Know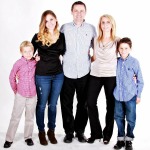 Cruise through Marbella on a Segway or Tandem Bike this Christmas! - This is definitely at the top of the list for active, innovative and fun ways to check out old town Marbella and the beautiful Mediterranean coastline. read more...

This Party Supplies store in Puerto Banus has it all. - Here's a highly recommended store used by families on the Costa del Sol to help you put together a party that your friends and family will never forget. read more...

How about a family trip to Morocco for the day this Holiday Season? - What makes this type of trip so incredible is how close we are to an amazing source of culture and adventure. A fantastic way to introduce the kids to a completely new culture in a beautiful setting – all in one day! read more...

Family Friendly Boat Charters are Offering Holiday Cruises - This is a great way to experience the beauty of the Costa del Sol coastline when friends and family are in town for the holidays. read more...

This could be the best holiday breakfast destination in Marbella. - If you love classic Eggs Benedict and fantastic coffees of all flavours and blends, this is one you must try. Perfect for a weekend family brunch this holiday season. read more...
Life in Marbella and the Costa del Sol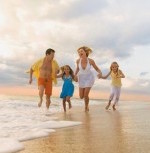 More face painting than your kids can ever imagine! - Scroll through the assortment of beautiful, artistic – and sometimes scary – faces here and you'll see why this local agency has become a local favourite for kids parties on the Costa del Sol. read more...

If you're planning a wedding or honeymoon next year… - There's a truly outstanding agency in town that has a reputation of coordinating world-class holidays to amazing destinations all over the world. A visit to their charming office in Marbella is like a scene from the movie, Out of Africa! read more...

Classical Music Performances & Events on the Costa del Sol - Get the full schedule, times and locations for world class musical performances and events playing on the Costa del Sol, right here. A great way to share an outstanding classical experience with the family. read more...

Did you know there's an eco-friendly grass solution that's also pet friendly? - You may not have known that this latest technology offers the benefits of silky smooth, year round grass and is also pet and eco-friendly. Perfect for terraces as well as large playgrounds. read more...

Looking for a new place to eat but not sure which to try? - Check out the Bishlin Guide for current restaurant reviews by real people who share their unbiased perspective on family-friendly restaurants of all over the Costa del Sol. This week's review is of Restaurante Al Baco, a new addition to the growing gastro scene in San Pedro Alcantara. read more...

Know someone who would love to spend some time in Spain if only they could find some work and affordable housing? - Here's a solution that offers amazing opportunities for those willing to do a little bit of work for a lot of reward! A great solution for vacation home owners as well. read more...

10 days left to get a great deal on health insurance for the family. - If you've just moved here, or you're looking to make sure the family has the right level of health coverage, here's a great plan from a German company. read more...

English Language Movie Listing - Everyone is talking about the latest addition to the Star Wars saga, which is playing in English at multiple theatres on the Costa del Sol in 3D. Get show times and locations for all the English language movies right here. read more...
Questions & Answers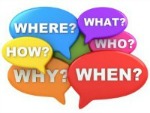 Marbella Questions and Answers Forum - Is where you can get answers to questions you have on Marbella and the Costa del Sol. See what others are asking, below and click the link to see the answers. To post a question or answer one of the queries below, see our full list of Questions & Answers - click here

- Any recommended Science or Math Tutors on the Costa del Sol? - A visitor asks if anyone can recommend a tutor for their 11 year old. To find out what others are saying. - click here

- Where are the best places to live with kids in Marbella? - A family planning to relocate here this summer asks for tips from the community. To find out what others are saying. - click here

- Who can recommend a company to renovate Terracotta floors? - To find out what others are saying. - click here
Job Board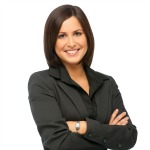 Job Board - To post a job listing or to see our full list of available positions in Marbella – click here

WANTED: Business Development Managers - click here

WANTED: Telesales Reps for a property investment company in Marbella. - click here

WANTED: Multilingual Nurse for a Well-Known Clinic in Marbella - click here
---
Does your business need a BOOST?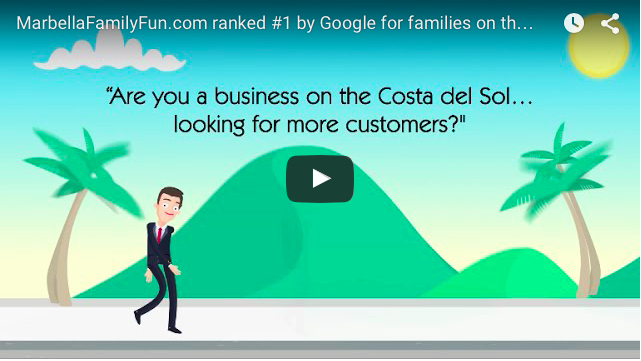 If you're looking for a way to reach international families in Marbella, Google now ranks MarbellaFamilyFun.com as the #1 portal on the Costa del Sol!

Looking for new customers on the Costa del Sol? - Do you - or someone you know - have a business in the area but just can't seem to find a way to connect with new customers? Check out this short video for some great tips. short video...

We offer you an interactive platform to reach families and hear their direct feedback on your business. Before you spend a lot of money on advertising that may never reach your customers, find out how MarbellaFamilyFun.com can help you reach the people who can benefit from your products or services.

We offer a variety of packages to choose from to list and promote qualified businesses, services and events. Contact us if you would like to meet up with one of our representatives or have any questions: +34 671 450 434.
Nothing is more powerful than "Word of Mouth"
Please tell your friends and family about our Marbella Family Newsletter, and don't forget to follow us on Facebook and Twitter.

See you next week!