Marbella Family Fun Weekly Newsletter – December 11, 2015


Events & Attractions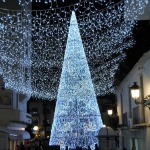 Planning your Christmas and Holiday Season on the Costa del Sol? - Check out our updated page on all the amazing events for families planned for the 2015-16 Holiday Season right here. You'll find detailed Holiday Events schedules for Marbella, Málaga, Fuengirola and Sotogrande! read more...

Spanish Wine Tasting – 11-12 December - This local authority on wine is offering a fantastic opportunity for you to personally sample select white and red wines from the top Spanish Regions. read more...

Dance Workshop for Kids – 12 December - If you have kids, 8 to 13 years of age, that love to dance, here's a workshop in Marbella they won't want to miss. read more...

Flamenco Master Class in Sotogrande – 11-13 December - Sotogrande International School & SI Flamenco Academy are hosting a world-class Flamenco Master Class taught by Antonio Canales, arguably among the best male dancers in the world. read more...

Christmas Concert in Benahavís – 12 December - Founded in 2008, Pequeña Orquesta Mediterránea was created by Musical Director, Alison Harling as a space for all string students on the Costa del Sol. read more...

Peppa Pig & Friends in Marbella – 12-13 December - This could make your childrens' dreams come true. Meet Peppa Pig and her friends at a festival full of games, songs and fun activities for all the family. read more...

Art Workshop at Banana Beach – 13 December - For crafty kids between the ages of 4 and 8, here's a fun way for them to get creative making Christmas baubles this weekend. read more...

Laude San Pedro Christmas Show – 16 December - This show will feature Danzart, Karate, Defense and Rhythmic Gymnastics on the school's campus in San Pedro. read more...

Eco-Ice Skating, Mini-Golf and Christmas in San Pedro – 19 December - Bring the kids to meet their favourite characters, play games, win prizes and meet father Christmas at this party right on the San Pedro Boulevard! read more...

Motorbike Freestyle and Stunt Car Event in Mijas – 19 December - If you're looking for a break from the traditional Holiday events and you love the smell of motorbikes and stunt cars, here's a popular show you may want to check out. read more...

Arboretum Winter Fair in Marbella – 20 December - This environmentally aware destination is holding a very special Winter Fair with Christmas stalls, special activities and opportunities to win some great prizes. read more...
Stuff Parents Want to Know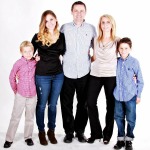 Finally – a Mobile Beauty Service we can recommend! - For ladies only, here's a reliable service that delivers professional, high quality beauty treatments in the comfort of your own home. A perfect solution for manicures, pedicures, makeup, facials, waxing and much more. Ideal if you need to be at home to watch the kids. read more...

Have a kids party coming up that you need ideas for? - Here's a highly recommended service used by families on the Costa del Sol that can help you put together a party that your kids and family will never forget. read more...

Check out the sights and sounds of Málaga in a different way! - If this city is on your checklist of places to visit for their amazing Christmas markets and lights, this is definitely the most fun way to see the city up close that the kids will LOVE. read more...

How about a family trip to Morocco for the day this Holiday Season? - What makes this type of trip so incredible is how close we are to an amazing source of culture and adventure. A fantastic way to introduce the kids to a completely new culture in a beautiful setting – all in one day! read more...
Life in Marbella and the Costa del Sol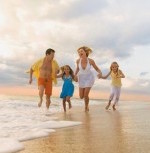 Miss a favourite product from the UK that you just can't find? - Check out this page for links to top brands in the UK which will deliver to your doorstep in Spain – oftentimes for no additional cost! read more...

This could be the best family breakfast destination in Marbella. - If you love classic Eggs Benedict and fantastic coffees of all flavours and blends, this is one you must try. Perfect for a weekend family brunch. read more...

If you're planning a wedding or honeymoon next year… - There's a truly outstanding agency in town that has a reputation of coordinating world-class holidays to amazing destinations all over the globe. A visit to their charming office in Marbella is like a scene from the movie, Out of Africa! read more...

Do you love going to the dentist? - If so, this one may not be for you. But if you are looking for a family-family dental practice in Marbella, Malaga or Benalmadena, here's one that comes recommended by families on the Costa del Sol. read more...

Know someone who would love to spend some time in Spain if only they could find some work and affordable housing? - Here's a solution that offers amazing opportunities for those willing to do a little bit of work for a lot of reward! A great solution for vacation home owners as well. read more...

Classical Music Performances & Events on the Costa del Sol - Get the full schedule, times and locations for world class musical performances and events playing on the Costa del Sol, right here. A great way to share an outstanding classical experience with the family. read more...

Looking for a new place to eat but not sure which to try? - Check out our Bishlin Guide for restaurant current reviews by real people who share their unbiased perspective on family-friendly restaurants of all over the Costa del Sol. This week's review covers long-time favourite Japanese restaurant, Sapporo, in Estepona. read more...

English Language Movie Listing - Get show times and locations for all the English language movies playing on the Costa del Sol. Updated weekly, each Friday afternoon. read more...
Questions & Answers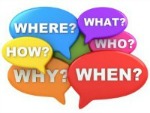 Marbella Questions and Answers Forum - Is where you can get answers to questions you have on Marbella and the Costa del Sol. See what others are asking, below and click the link to see the answers. To post a question or answer one of the queries below, see our full list of Questions & Answers - click here

- Any recommendations on schools or places to live in Marbella? - A family planning to relocate here this summer asks for tips from the community. To find out what others are saying. - click here

- Has anyone done LASIK surgery in Marbella? - A visitor asks if anyone can recommend an excellent doctor on the Costa del Sol for this sensitive procedure. To find out what others are saying. - click here

- Are there any softball teams or places to play on the Coast? - To find out what others are saying. - click here
Job Board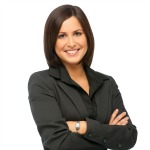 Job Board - To post a job listing or to see our full list of available positions in Marbella – click here

WANTED: Business Development Managers - click here

WANTED: Telesales Reps for a property investment company in Marbella. - click here

WANTED: Multilingual Nurse for a Well-Known Clinic in Marbella - click here
---
Does your business need a BOOST?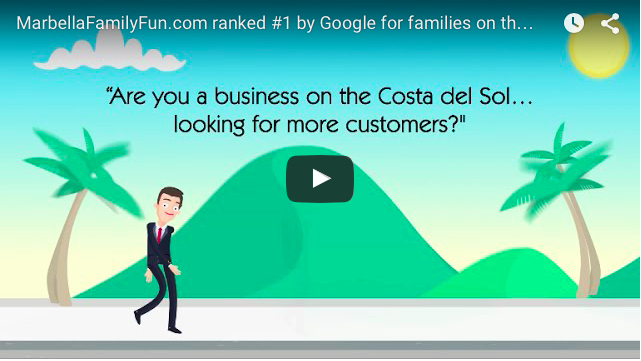 If you're looking for a way to reach international families in Marbella, Google now ranks MarbellaFamilyFun.com as the #1 portal on the Costa del Sol!

Looking for new customers on the Costa del Sol? - Do you - or someone you know - have a business in the area but just can't seem to find a way to connect with new customers? Check out this short video for some great tips. short video...

We offer you an interactive platform to reach families and hear their direct feedback on your business. Before you spend a lot of money on advertising that may never reach your customers, find out how MarbellaFamilyFun.com can help you reach the people who can benefit from your products or services.

We offer a variety of packages to choose from to list and promote qualified businesses, services and events. Contact us if you would like to meet up with one of our representatives or have any questions: +34 671 450 434.
Nothing is more powerful than "Word of Mouth"
Please tell your friends and family about our Marbella Family Newsletter, and don't forget to follow us on Facebook and Twitter.

See you next week!