What exactly is Semana Blanca in Marbella?
share this page with a friend
La Semana Blanca in Marbella is week of school holidays for the kids in Malaga province. It is chosen by the autonomous community of Malaga as the week of holidays to to compensate for the local ferias (holidays) that occur during the summer break.  Semana Blanca in Marbella is essentially a week chosen by the government to make up for other holidays which were missed due overlap with local festivals.  It's great to live somewhere where they make sure you don't maximise your holiday time!

La Semana Blanca takes place during the last week of February and sometimes during the first week of March, and it always includes Dia de Andalucia (Andalucia Day). 

Semana Blanca in Marbella - Camps for Kids
Free activities and events for kids during Semana Blanca
Free Activities & Events for Kids are being sponsored by the City of Marbella throughout San Pedro Alcantara. Last year your could find everything from musical workshops and puppet theatres to daily movies. We are still waiting for the updates on this year.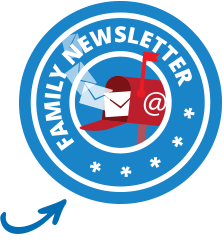 Carnaval Schedules
The Carnaval de San Pedro is from 3-14 February and includes parties, comedians, contests and competitions. 
The Carnaval de Marbella is from the 6-14 February and includes a wide variety of outdoor events, street parties, and parades.  You can find more information in English about festivals, programs and events in the Calender of Events.
Nov 13, 17 10:47 AM

Marbella Thanksgiving? That is right you can celebrate this American holiday right here on the Costa del Sol.

Nov 13, 17 07:09 AM

PLEASE do not forget to enter your email address and tick the box where it says NOTIFY ME WHEN...SOMEONE COMMENTS ON MY QUESTION after you click the SUBMIT

Nov 10, 17 12:07 PM

English Movie Listing - Original version movies showing in Marbella. Updated and published weekly. Share it with your movie buff friends.