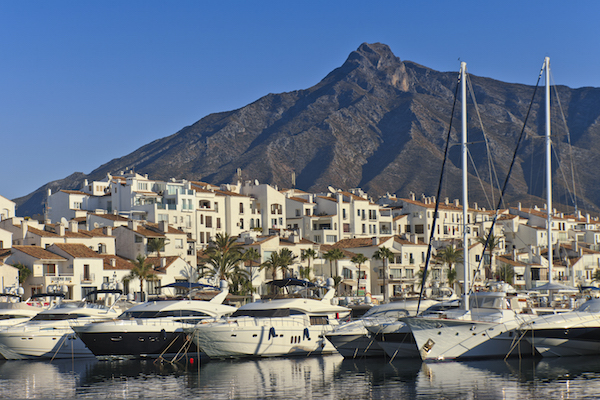 Marbella Family Fun Weekly Newsletter – June 19, 2015
Summer Fiesta for families at the Arboretum in Marbella! - This is great way to spend the day introducing your kids to the importance of ecology in our day-to-day lives. If you haven't been to the Arboretum Marbella this is a must-see destination for families. This Sunday will feature loads of games, fun and a beautiful way to spend the day . read more...
Do you know there´s a new and easy protect your child's future health? - You may have heard of stem cell banking, but did you know that it is now an affordable way to protect your children against more than 85 life-threatening conditions? For less than the price of a daily cappuccino for a year, you can literally give your children the "gift of life" if they become diagnosed with a serious future medical condition. Easily available now in Marbella. read more...
If your family loves bicycling, this is for you! - This Sunday, the city of Marbella is sponsoring "Dia de Pedal" (Day of Pedaling). Bring the family down to the Sports Complex in San Pedro and sign up for a fun day of pedaling around beautiful Marbella with the community. Games, prizes and loads of good weather are in store for this event. read more...
Have you found a safe place to board your pet this summer? - Although we hear a lot of less-than-positive reviews from the community on some local kennels, one that has consistently received very positive comments is Posh Pets Spain. Find out why so many families here have chosen Posh Pets to care for their favourite family friend here in Marbella. read more...
Frozen show at Marbella Montessori tomorrow! - If you´re kids love Frozen then here's your chance to WOW them this weekend. The school is hosting a Summer Fete featuring market stalls, games and a Frozen show. read more...
A second Starbucks has opened in Marbella! - If you love Starbucks than you'll be glad to know you have another place to enjoy your morning cup of Joe. Check out their new location near the Palacios de Congresos, just off the Golden Mile. read more...
IberCup 2015 - World class junior football is coming to the Costa del Sol. Matches will be played on pitches from Marbella to Estepona. Keep an eye on our calendar of events for match dates and locations. read more...
Safe, secure parking for only €2.50 per day at Malaga airport - Nothing is worse than having to deal with the hassle of parking when you leave for the airport or main train station in Marbella. We've heard some great things about SP Parking, which is conveniently located 3 minutes from Terminal 3. A very convenient and inexpensive way to reduce the stress levels of family travel next time you're heading out of town. read more...
Classical Music Recital - in Estepona June 20, 2015. One of Marbella's best-kept secrets: the city offers top-notch musical performances usually found only in the major cultural capitals of the world. read more...
People are saying this is the best Korean food on the Coast - If you love Korean food, check out this new place in Calahonda for a fantastic, family-friendly restaurant. Not only is Hanuri receiving rave reviews from Marbella families regarding the outstanding food, the ambiance offers a great place to spend the evening with family enjoying a unique taste of Asia! read more...
Bistrobar Ambrosia - Find out what our food critic had to say about this fun new location just off the San Pedro Boulevard. And visit the Bishlin Guide to see real reviews on dozens of restaurants all over town. read more...
English Language Listing - Check out the official trailer for Jurassic World, the fourth movie in the Jurassic series. Get all the show times and locations for English language movies playing on the Costa del Sol. read more...
Job Board - To post a job listing or to see our full list of available positions in Marbella – click here
Marbella Questions and Answers Forum -To post a question, answer or to see our full list of Questions & Answers - click here
- One of our readers asks what the options are for EU-citizens vacationing on the Costa del Sol in case of medical emergencies. click here
---
Advertise With Us
Does your business need a boost? Looking for a way to promote your family friendly business or event? Consider advertising with MarbellaFamilyFun.com to reach the audience you need. We have a wide variety of packages to choose from to list and promote qualified businesses, services and events. Contact us if you would like to meet up with one of our representatives or have any questions: +34 671 450 434. Advertising Rates
Don't forget the power of "Word of Mouth"
Please tell your friends and family about our newsletter, and dont forget to follow us on Facebook and Twitter.

Thank you...and see you next Friday.