Something Cakey Marbella
share this page with a friend
Something Cakey Marbella creates cake toppers for cakes and cupcakes with photos or your kid´s favorite cartoon characters. Unique topping to any cake with delivery in Marbella or around the world.
Tried Something Cakey before? Please send us your review and grade. We would love to hear from your family!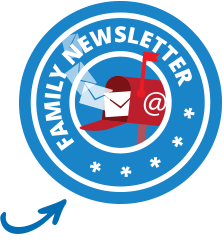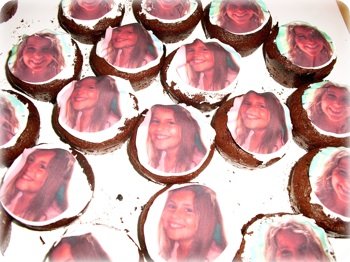 Something Cakey Marbella is an easy and economical way to decorate any kind of cake. Order just the topper or the entire cake with the toppers for a fun way to impress any child. Choose either your own photo or one of many designs which are printed on edible icing.

Price: 12 cupcake topper €3; rectangle topper (25cm x 19cm) €4.50 or round topper (19cm)
Tel: +34 616 399 382
E-mail: info@somethingcakey.com
Website: www.somethingcakey.com

MarbellaFamilyFun grade: 10
---
Daughter's evaluation: Something Cakey makes cake toppers with any picture you give them. Send them a picture of what you want and they will make them. The toppers don't have much taste so it won´t spoil the taste of your cake. I loved the ones my mom ordered with a picture of my face. Grade: 9.0
---
Mom's evaluation: We were all very happy with our first photo cupcake toppers from Something Cakey Marbella. We´ve never done anything like this before so it was so funny to see my daughter´s face plastered all over these cupcakes.

To be honest I was worried how they would taste, but the toppers are made with such a thin layer of icing I didn´t notice it having any taste at all other than the taste of sugar.

My daughter loved them and all the kids in her class loved them too. At first I couldn´t believe the price thinking that for €3 I couldn´t get a whole sheet of 12 cupcake toppers. Surely I must be mistaken and it was €3 per topper, but no, it was only €3 for the whole sheet!

I make cupcakes for my kids every year for them to take to school as I find that bringing a whole cake to school is a mess and you need to bring forks, plates, napkins and knife to cut it. The teacher´s are always happy to just pass out cupcakes rather than cut up cake. My chocolate cupcakes are really tasty, but never really nice looking. And thick icing just ruins the taste. These cake toppers were a real lifesaver and made our cupcakes fun and interesting.

Something Cakey is based in San Pedro, but they can deliver to any corner of the world. The photos were really great, but compared to the prints of cartoon characters or a design, the photo seemed a bit grainy. It´s not as clear as a real photograph, but it´s still nice and my daughter really enjoyed seeing her image on a yummy cupcake. Grade: 10
---
Back to top of Something Cakey Marbella
Mar 19, 18 04:36 AM

Does anyone have 2 child seats, 1 for a 5 yr old and 1 for a 3 yr old, they either don't need anymore, or I can hire or buy from? Thanks, Mike.

Mar 09, 18 08:02 AM

Lovers of West End and Broadway musicals are in for a treat when the Stars of the West End show returns by popular demand. Following 4 sell-out shows

Mar 09, 18 07:58 AM

English Movie Listing - Original version movies showing in Marbella. Updated and published weekly. Share it with your movie buff friends.