ReimageTech needs Sales and Support People
by Kris Jackson
(Fuengirola)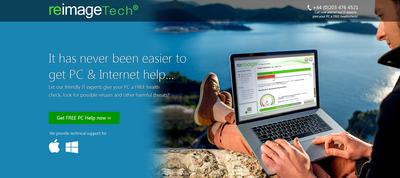 ReimageTech
All for immediate start!!!!!


ReimageTech is now opening office in Fuengirola and are hiring 80 more people for immediate start 20 Germans, 20 Brits, 20 Spanish, 5 Dutch, 5 Danish, 5 Swedish, 5 Norwegians, 10 Italians, 5 Japanese, 5 Russians
All for immediate start!!!!!
ReimageTech is among the best and most serious PC & Internet Help & Support companies in the world. We are looking for both supporters and sales people. IT and Sales experience an advantage, but not a must. We offer both good fixed salary plus commission.
Also we strive to create the best and most modern working environment you can find on the cost, with internal restaurant, bar, game/chill arear as well as "Academy" with 20 small apartments for employees in need for temporary roof over the head while moving from one place to another. We also offer free transportation from various cities and train stations all day long to our office and back.
Please contact admin in this group,
Send an email to Jobs@reimagetech.com
Or visit ReimageTech Facebook account and send us a message https://www.facebook.com/Reimage-Tech-231257767283889/…
Kris Jackson