El Ancla - San Pedro Alcantara
El Ancla offers a pleasant environment to eat by the beach. You were there? Please send us your evaluation and grade. We would love to hear from your family!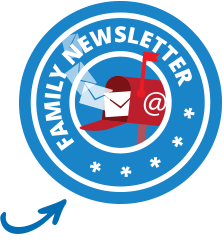 share this page with a friend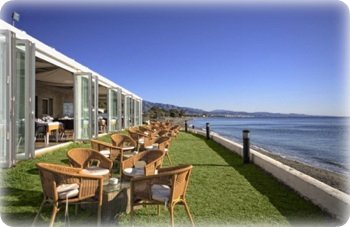 Located by the Linda Vista beach at the end of the paseo de Nuevo Alcantara, this restaurant enjoys a unique setting with both a large sea-water pool and the beach.

Location: Avda. de Carmen Sevilla, 1 - Linda Vista Playa, San Pedro de Alcántara
Tel: +34 952 787 496
Website: www.elanclarestaurante.com

MarbellaFamilyFun grade: 8.0
---
Daughter's evaluation: I think it is a nice seafood restaurant and it has a nice pool, but it is salt water and I don't really like that. Also it is so close to the beach that you can walk there without your parents. Grade: 8.0
---
Mom's evaluation: Marbella offers many restaurants on the beach that include pool areas so that you can spend the whole day eating, drinking and playing. This is great because you have the option of staying by the pool if you don't like sandy beaches, or hanging by the beach on lounge chairs (usually you have to pay a few euros for it) if you prefer the waves. El Ancla is one of those places, however what's unique about it is that it has a huge salt water pool (if that's what you like) with plenty of room for everyone. Personally, I think this place is a bit pricey, but find the food quite good and a fun way to spend the day. Grade: 8.0
---
Dad's evaluation: This is a great place to have a relaxing, sunny day. You can enjoy a typical local meal, while the children swim in the salted-water pool (bring goggles) or run around the beach. The pool is superb. The seafood is excellent. A meal for two adults and two children will round about 100 euros. Grade: 8.0
---

Michelle's Family
---
Family: As you are showing El Ancla in your restaurant recommendations I thought I should bring to your readers attention how frightfully expensive it has become and that the quality of food and lack of service do not merit it's over inflated prices.

Whilst it is a lovely location and a little more 'upmarket' than your average chiringuito, it's prices have become ridiculous. €22 for gambas pil-pil is frankly obscene considering you are getting less than €2 worth of gambas. A lunch for 4 without any alcohol and nothing out of the ordinary (ie no lobster or other expensive shellfish) set us back €200 this past Sunday. This combined with the very offhand and at times totally negligent service did nothing to entice us to want to use this venue again. This is such a shame as it is in a great location and has a lovely beach club.

My advice if you want to use it's beach club facilities are to pay the days entrance and then walk along the beach to one of the chiringuitos located in either direction and eat there for a fraction of the price and far better service. (April 2013)
---
Anonymous Family

---
Family: We called El Ancla to reseve a dinner table on Saturday and asked to sit outside (on the terrace) and were told that there was no more room, so we then asked whether there was space near the window and were told that ther was at 22:30.

So far everything is normal ... now comes the unbelievable part. Suddenly the mobile rings and the restaurant El Ancla (who must be the manager or owner, who must have had our number registered in the phone's memory) calls to tell us that wind has become too strong and they had to relocate people who had reserved the table outside indoors, so there are no more tables left. They told us that perhaps at 23:00 h and, if not, then we can reserve for another day! I could not believe what he heard, then without losing my temper, I told him very well that another time it will be.

I would now like to make the following public complaints. It is incredible that people who have booked outdoors have priority over the people who reserve by the window at a much later time. Do people who reserve at 17:00 have priority over people who reserve at 18:00? And those who reserve a table outdoors over those who reserve indoors? Who are the chosen ones? If I reserve a table at 17:00 because I want to dine with air conditioning and if it breaks down at noon do you call the 18:00 reservation to cancel? It doesn´t matter I think this is unprofessional and amazing, the idiot who called me must think people are stupid, and it seems to be something common and he behaves like fool. I congratulate him for his behaviour and even if he doesn't give a damn about my opinion, there it is. (May 2011)
---
Kofhal Family (Switzerland) grade: 8.0
---
Mom: The covered terrace is very nice and cool with an excellent, up close view of the sea. We had very good service, and friendly waiters.

The prices are a bit high for some things, more reasonable for others. We found the food nice and fresh.

One drawback, if you go during the day and wish to use the pool, it costs 10 euros per person even if you eat in the restaurant, which could put off families with children. (July 2011)
Grade: 8.0
---
Siofraidh´s Family (Hungary) grade: 8.0
---
Girl (11 yr old): This is a brilliant sea water swimming pool with a beach right beside it. It has a restaurant, ice cream hut and sun beds. It is a two minute walk from the Calpe colegio school and it is a brilliant pool!!!
Grade: 8.0
---
Back to top of El Ancla - San Pedro Alcantara
Jul 26, 17 11:24 PM

DESCRIPTION From Ceuta Take a private day trip tour to either Tangier or to Tetouan-Morocco and enjoy the VIP treatment. in brief, Your own driver guide,

Jul 25, 17 11:25 PM

I am looking for s role as a coach, personal trainer, Yoga teacher.. What makes you a great candidate: I was a professional gymnast for 16 years and

Jul 25, 17 11:21 PM

Friendly private tutor available for San Pedro-Nueva Andalucia-Marbella area. Highly experienced and native English speaker with references and CV available