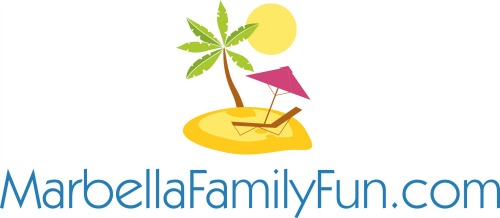 Marbella Family Fun Weekly Newsletter – January 2, 2015
Get Fit in 2015 – with the arrival of the New Year, many of us are focusing on health and fitness. In Marbella we are so fortunate to have a climate that enables us to be out and about, hiking, biking and running this time of year. If you are looking for guidance on diet, exercise and want a training teacher or partner, look no further than Health First Studio. Offering high performance training, personal training, physiotherapy, rehabilitation, massage and group classes for adults, senior citizens and children aged 6 to 18, Health First Studio is one stop shopping for health and fitness. read more...
Impact Gym Marbella - offers you access to new, exciting and engaging ways to get fit including: Kickboxing, Boxing, Brazilian Jiu Jitsu, Self Defence, Cardio, Ladies Only, MMA, Boot Camps, Yoga and Personal Training for kids and adults of all fitness levels. Impact Gym is the FUN way to get fit! read more...
Great Lunch Deal - throughout January and February, you can enjoy a bottle of house wine and 2 Asian fusion tapas at Yamas Greek Fusion restaurant for just 14 euro. What a deal! (to be seated between 12.30-5pm). read more...
Snow Report – Yes you can surf and ski on the same day in Marbella this time of year! There is plenty of snow in Sierra Nevada, so why not take the kids skiing with Marbella Ski Club? The Marbella Ski Club has organized a series of ski competitions for kids this season and the conditions are perfect for a great time on the slopes. The second Kids Club session takes place this weekend and continues regularly throughout the season so your kids can develop their passion for skiing! read more...
Miami Car Hire - offers a great service if you're looking to rent a car in Marbella. They will meet you at the airport, train station or port and deliver the keys right in your hands! No minibuses or long queues – you get your car straight away with no hassle and great rates. read more...
Upcoming Street Markets - street markets or mercadillos are great places to find all kids of wonderful treats for great prices. Each market has it own unique look and feel and selection of items. If you haven't tried a local street market, now is a good time.
Puerto Banus Street Market – January 10 read more...
Marbella Center Street Market – Monday January 12 read more...
Organic Street Market in La Campana – January 17 read more...
Walk the Dogs This Weekend - looking for something to do on a Saturday morning? Go to Triple A cat and dog shelter, just behind La Canada, on the road to Ojén. There you can spend the day - or even a couple of hours - playing with the adorable dogs and cats of Triple A. read more...
English Movie Listing - get show-times and locations for all of the English movies playing on the Costa Del Sol this week English Movie Listing
Bishlin Guide - for your convenience we've placed all of the Bishlin Guide restaurant reviews on one page so you can stay up to date with the Marbella restaurant scene. This week, read the review on Tempora Restaurant, located in Old Town Marbella, features Continental Cuisine including steaks, seafood and a variety of contemporary dishes Bishlin Guide
Looking For a Job in Marbella?
Job Offer: MarbellaFamilyFun.com is hiring a Sales Manager for its Marbella operations. If you are interested, please email your CV in English to info@marbellafamily.com. read more...
Job Offer: Detailed cleaner needed for a Bed and Breakfast in Marbella. read more...
Job Offer: a boutique hotel and nightclub is now accepting CVs for multiple positions opening this summer. read more...
Seeking Employment: Multilingual yoga teacher looking for a part time job. read more...
To post job listing or to see our full list of Professional Services - click here
Questions & Answers About Marbella
Seeking recommendation for social media expert to assist and optimize business social media accounts. read more...
"Does any one know where to buy goat milk in Marbella?" read more...
To post a question or see our full list of Questions & Answers - click here
---
Advertise With Us
Does your business need a boost? Looking for a way to promote your family friendly business or event? Consider advertising with MarbellaFamilyFun.com to reach the audience you need. We have a wide variety of packages to choose from to list and promote qualified businesses, services and events. Contact us if you would like to meet up with one of our representatives or have any questions: +34 671 450 434. Advertising Rates
Dont Forget The Power Of The BUZZ
Please tell your friends and family about our newsletter, and dont forget to follow us on Facebook and Twitter.

Thank you...and see you next Friday.