Marbella Family Fun Weekly Newsletter – October 23, 2015


Events & Attractions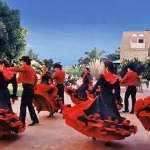 San Pedro Feria – 23-25 October - This amazing festival has been EXTENDED to through this Sunday due to last week's storms. The San Pedro Feria is being held in an all-new location, directly adjacent to the San Pedro Boulevard! Rides for parents and kids are only €2 so come down and have a great time with the family. read more...

Documentary Film, The Dreamer – 23 October - This film covers Grammy winner Thomas Quasthoff's most important career-steps and the way to his lifetime dream – to become an Opera singer on stage - using exclusive footage of private moments, performances, rehearsals (Opera, Recital, Jazz) and photos from the early eighties until now. Brought to Marbella by Música con Encanto. read more...

XI Outlet Fair – 23-25 October - Bag a bargain for all the family. Although it is probably best if Mum controls the purse strings! The 11th Outlet Fair in Málaga is a great way for local businesses to sell end of stock or previous seasons stock direct to the public at bargain prices. read more...

La Concha Mega-Selfie Against Breast Cancer - 25 October - A group of like minded people are hiking La Concha on Sunday for the Positively Pink charity to raise money in the fight against breast cancer. They intend to take the biggest selfie ever and post it on the website. read more...

Mijas Puppet Festival – 25 October - This Sunday, take the kids to a fun way to practice their Spanish by watching a classic puppet show, Peneque and the Happiness Machine. read more...

Kids Traditional Games - 25th October - Although it is all about Playstations and computers nowadays, why not take the kids down to the Palacio de Congresos in Marbella for an action packed kids day full of fun and games and a bit of nostalgia for the adults! read more...

Urban Race - Mijas Costa - 5.6km - 25 October - Active fun day the whole family can participate in. The race starts and finishes at the "Torreón Cala Mijas" read more...

Halloween Party & Magic Show at Coleta Nursery - 31 October - You are invited to a Halloween party at Coleta Nursery in Marbella. Coleta is a nursery in Marbella for children under 4 years of age. read more...

Chestnut Fiesta - 31 October - Every year when autumn arrives, villages all over Málaga have a variety of high days and holidays to celebrate the bounty nature provides. read more...

Chestnut Roast - Marbella - 1 November - Another local event to help you integrate with Spanish life, or just as a taste of what life is like if you are thinking of moving over and are looking for more than bright lights and big cities! read more...

Feria del Jamon - 8 November - Every year, for the past 7 years the town of Campillos has held a fair showcasing local ham products and other gastronimic delights.. read more...

Kids Theatre - Teatro Echegaray - 8 November - Spectacular music show with tap dancing, humour and body percussion. The main character, driven crazy by an idea, reproduces his thoughts through various characters who end up taking control of the situation. read more...

Marbella Pinktober Walk Against Breast Cancer – 15 November - The annual Marbella Pinktober Race against Breast Cancer has been well-attended by families all over the Costa del Sol to show their support for an excellent cause. After the race, Hard Rock Cafe Puerto Banus will be featuring a full schedule of activities including great live music. read more...

Theatre for Very Young Kids – 15 November - A personal and visual world based on new and creative story telling. Based around puppets, objects, projections and music that stimulates everyone's imagination. read more...
Stuff Parents Want to Know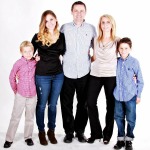 Tutoring Service: History, English, Essay Writing for Secondary Students - Fully qualified English and History teacher delivering private tuition in the Marbella area for students between 11 and 18 years of age. Specialises in providing guidance to young students in History, English, Essay Writing, Memory Techniques and Study Skills Development. read more...

Looking for Women's Haute Couture or Tailoring in Marbella? - This agency speaks fluent English, Dutch, German and Spanish and their designs are absolutely fabulous. Perfect for weddings, communions or that special event you have coming up this holiday season. Convenient pick-up and delivery service also throughout the Costa del Sol. read more...

Pre-Natal Workshop - 29 October - Find out all you need to know BEFORE the baby is born. Here's a workshop in Marbella designed just for expectant mothers on the Costa del Sol. read more...

Gastro Restaurante Benisty – Will the Legacy Continue? - Check out what our restaurant critic has to say about this all-new Gastro destination in San Pedro, which is built upon the legacy of local favourite Albert & Simon. read more...

Classical Music Performances & Events on the Costa del Sol - Get the full schedule, times and locations for world class musical performances and events playing on the Costa del Sol, right here. A great way to share an outstanding classical experience with the family. read more...

English Language Movie Listing - Get show times and locations for all the English language movies playing on the Costa del Sol. read more...
Life in Marbella and the Costa del Sol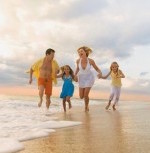 What Parents Need to Know about Cyberbullying - A growing problem on the Costa del Sol, cyberbullies seek power and control through intimidation of kids and teens. Here are some tips to help you prepare your kids in case they are a victim. read more...

Stop Killing Intimacy in Your Relationship! - Marbella Relationship Coach, Leila Youssef, explains how to overcome a common mistake that couples make that drains intimacy and prevents rekindling passion in relationships. read more...

What families should know BEFORE buying property on the Costa del Sol - If you're looking to change homes or purchase a family vacation home, don't make the same mistakes that others have made. read more...
Questions & Answers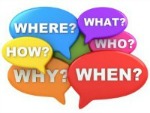 Marbella Questions and Answers Forum - Is where you can get direct answers to questions you have on Marbella and the Costa del Sol. To see what others are asking, click the link below. To post a question or answer one of the queries, or see a full list of Questions & Answers - click here

Is there a local choir that I can sing in around Marbella? - To find out what others are saying. - click here

Can anyone recommend a transport company for delivery from Germany to Marbella? - To find out what the community is saying. - click here

Any good piano instructors for adults around Marbella? - To find out what the community is saying. - click here
Job Board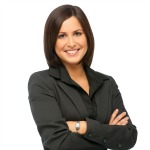 Job Board - To post a job listing or to see our full list of available positions in Marbella – click here

Looking for work on the Costa del Sol? - We've got two field sales positions available for great communicators who are outgoing, customer-focused and enjoy being out meeting people rather than sitting behind a desk all day. Fluency in English required - both written and spoken - as well as a healthy appetite for learning. Details on the link, below. read more...

Know someone who would love to spend some time in Spain if only they could find some work and affordable housing? - Here's a solution that offers amazing opportunities for those willing to do a little bit of work for a lot of reward! A great solution for vacation home owners as well. read more...
---
Does your business need a BOOST?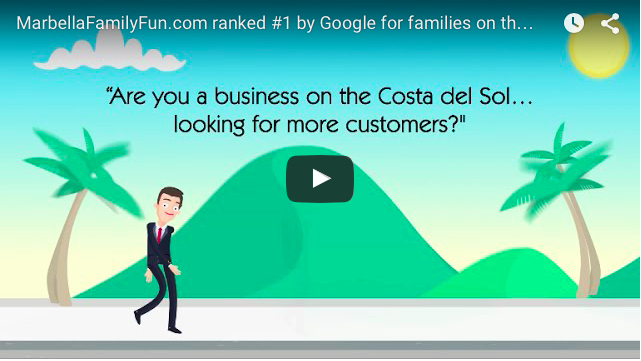 If you're looking for a way to reach international families in Marbella, Google now ranks MarbellaFamilyFun.com as the #1 portal on the Costa del Sol!

Looking for new customers on the Costa del Sol? - Do you - or someone you know - have a business in the area but just can't seem to find a way to connect with new customers? Check out this short video for some great tips. short video...

We offer you an interactive platform to reach families and hear their direct feedback on your business. Before you spend a lot of money on advertising that may never reach your customers, find out how MarbellaFamilyFun.com can help you reach the people who can benefit from your products or services.

We offer a variety of packages to choose from to list and promote qualified businesses, services and events. Contact us if you would like to meet up with one of our representatives or have any questions: +34 671 450 434. Advertising Rates
Nothing is more powerful than "Word of Mouth"
Please tell your friends and family about our newsletter, and don't forget to follow us on Facebook and Twitter.

See you next Friday!