Marbella Family Fun Weekly Newsletter – October 16, 2015


Events & Attractions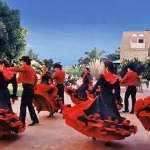 San Pedro Feria – 16-19 October - This year, the San Pedro Feria is being held in an all-new location, directly adjacent to the San Pedro Boulevard! Something for everyone and it's one of the biggest festivals of its kind on the Costa del Sol. read more...

Piano Recital – 17 October - If you like classical music don't miss Filipe Pinto-Riberio in his first performance in Spain. He'll perform works of Tchaikowsky, Piazzolla and Carrapatoso. Brought to Marbella by Música con Encanto. read more...

Mijas Puppet Festival – 18 & 25 October - Two hand-puppet shows are scheduled for the 18th and 25th of October. The Brave Little Tailor, on the 18th. A take on the classic from the Brothers Grimm with witches, princesses, giants, unicorns and more. And on the 25th, Peneque and the Happiness Machine. read more...

Documentary Film, The Dreamer – 23 October - This film covers Grammy winner Thomas Quasthoff's most important career-steps and the way to his lifetime dream – to become an Opera singer on stage - using exclusive footage of private moments, performances, rehearsals (Opera, Recital, Jazz) and photos from the early eighties until now. Brought to Marbella by Música con Encanto. read more...

XI Outlet Fair – 23-25 October - Bag a bargain for all the family. Although it is probably best if Mum controls the purse strings! The 11th Outlet Fair in Málaga is a great way for local businesses to sell end of stock or previous seasons stock direct to the public at bargain prices. read more...

Kids Traditional Games - 25th October - Although it is all about Playstations and computers nowadays, why not take the kids down to the Palacio de Congresos in Marbella for an action packed kids day full of fun and games and a bit of nostalgia for the adults! read more...

Urban Race - Mijas Costa - 5.6km - 25 October -Active fun day the whole family can participate in. The race starts and finishes at the "Torreón Cala Mijas" read more...

Chestnut Fiesta – 31 October - Every year when autumn arrives, villages all over Málaga have a variety of high days and holidays to celebrate the bounty nature provides. In Pujerra, Serranía de Ronda you will find the celebrations are all about chestnuts. This takes place on the 31st of October, which coincides with the patron saint of the town, Virgen de Fátima. read more...
Stuff Parents Want to Know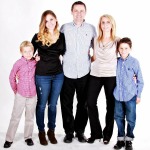 Half-Term Camp at the Multisports Club – 26-30 October - October Half-Term Drop-Off Camp at The Multisports Club will be open between the hours of 9am and 4pm and includes a complete outdoor activity centre. read more...

Half-Term Camp at Funky Forest – 26-30 October - Join the fun at Funky Forest in Estepona for loads of fun for kids up to 10 years of age. read more...

Know someone who would love to spend some time in Spain if only they could find some work and affordable housing? - Here's a solution that offers amazing opportunities for those willing to do a little bit of work for a lot of reward! A great solution for vacation home owners as well. read more...

Looking for a creative new Face Painter for your party? - If you're looking for a creative and high-energy entertainer for your next party, check out the amazing selection of creative designs offered by Fun Faces Marbella. read more...

Can't seem to get the hang of Spanish? - Maybe it's the way you've been approaching the challenge that has kept you from learning a new language in a way that works for you. It's probably a lot easier – and less expensive – than you think. read more...

Tired of dealing with that scrappy old lawn that never looks good? - Some of the most exclusive homes and restaurants in town have a secret that may surprise you on how they keep their lawns looking so vibrant. It's even great for pets! read more...
Life in Marbella and the Costa del Sol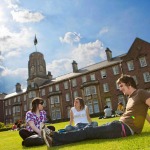 Looking for Nutritional Tips for a Healthy Family on the Costa del Sol? - Here are some great ideas from our local Marbella Nutritional Expert on how you can make sure the kids are ready to maximise their time at school. read more...

Costa del Sol Fitness Blog - Getting fit doesn't have to be a pain. Check out the latest update from our local fitness guru on ideas that will make sure you achieve the fitness level you've always wanted. read more...

Got Teens in the House? - Check out our all-new content regarding teenage life in Marbella and the Costa del Sol. You'll find recommendations on everything from schools and tutors to planning for University. read more...

Why are relationships so difficult on the Costa del Sol? - If you, or someone you know, can't get out of a relationship rut, here are some quick ideas to help break a cycle that may be preventing a happy, healthy relationship from flourishing. read more...

What families should know BEFORE buying property on the Costa del Sol - If you're looking to change homes or purchase a family vacation home, don't make the same mistakes that others have made. read more...
Questions & Answers
Marbella Questions and Answers Forum - To post a question, answer or to see our full list of Questions & Answers - click here

- A visitor asks Where's the best place to live in Marbella with kids? - To find out what the community is saying. - click here
Job Board
Job Board - To post a job listing or to see our full list of available positions in Marbella – click here

- A visitor is looking for a House Sitter for their two villas in Elviria. For details... - click here
---
Does your business need a BOOST?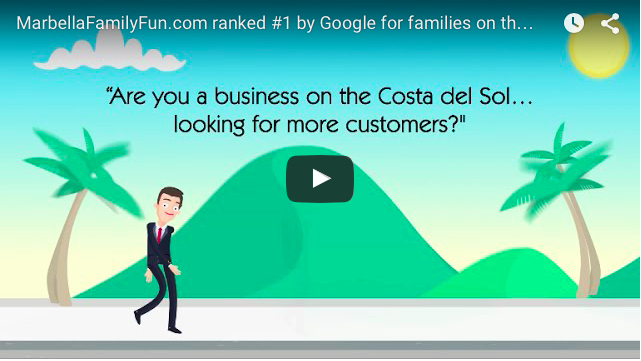 If you're looking for a way to reach international families in Marbella, Google now ranks MarbellaFamilyFun.com as the #1 portal on the Costa del Sol!

Looking for new customers on the Costa del Sol? - Do you - or someone you know - have a business in the area but just can't seem to find a way to connect with new customers? Check out this short video for some great tips. short video...

We offer you an interactive platform to reach families and hear their direct feedback on your business. Before you spend a lot of money on advertising that may never reach your customers, find out how MarbellaFamilyFun.com can help you reach the people who can benefit from your products or services.

We offer a variety of packages to choose from to list and promote qualified businesses, services and events. Contact us if you would like to meet up with one of our representatives or have any questions: +34 671 450 434. Advertising Rates
Nothing is more powerful than "Word of Mouth"
Please tell your friends and family about our newsletter, and don't forget to follow us on Facebook and Twitter.

See you next Friday!