Marbella Crea 2015

Marbella Crea 2015 is organized by the Marbella Youth Delegation and is designed to support and promote creativity in the teens and young people of Marbella. It is also a great way for kids to make money. There are ten competitions hosted from Febuary 2015 to October 2015 and contestants have the chance to win up to 700 euro per discipline. Contestants must be Marbella residents and be between the ages of 14 – 35.
The registration, voting and awards ceremony for the categories: Literature, Fine Arts and Photography have already ended. The remaining categories are listed below. If you have a budding artistic or creative youth at home, why not encourage them to participate in Marbella Crea 2015? It is great way for kids to feel inspired to create something special….and make some extra cash too!
Can my kids participate if they don't speak Spanish?
Absolutely! Most of the categories do not require language skills at all. However some the categories do in which case, it is a great way for them to learn to speak Spanish, make friends, and make money in Marbella too.
Schedule of upcoming Crea 2015 Competions
Video Creation 

Registration: March 23 – April 24

Awards: 1st place 700 euro, 2nd place 500 euro, 3rd place 400 euro, 4th place 300 euro, special prize 350 euro
Gastronomy


divisions: Own Creation, Marbella Cuisine and dessert

Registration: March 30 – April 30

Awards: Own creation: 1st place 300 euro, 2nd place 250 euro, 3rd place 150 euro

Marbella Cuisine: 1st place 300 euro, 2nd place 250 euro, 3rd place 150 euro

Dessert: 1st place 300 euro, 2nd place 250 euro, 3rd place 150 euro
MarbePop

Registration: June 1- July

Awards: 1st place 700 euro, 2nd place 400 euro
Fashion

Registration: June 15 – July 15

Day time Collection Awards: 1st place 700 euro, 2nd place 500 euro, young award 200 euro

Evening Collections Awards: 1st place 700 euro, 2nd place 500 euro, young award 200 euro

Best model, Most elegant model and most photogenic model each 1st place winner is awarded 200 euro
DJ

Registration: July 1 – August 1

AWARDS: 1st place 350 euro, 2nd place 300 euro, 3rd place 200 euro
Comic

Registration: September 1 - October 1

AWARDS: 1st place 300 euros, 2nd place 250 euros, 3rd place 150 euros, young award 200 euros
Young Performers

Registration: September 15 – October 16

AWARDS: 1st place 300 euro,  2nd place 250 euro,  3rd place 150 euro, young award 150 euro
Marbella Crea 2015 Details and Registration Information
The registration deadline is also the deadline for the delivery of the work of art. The completed registration form and work of art must be delivered by the deadline.

They may participate in this call for proposals youth aged between 14 and 35 * years which must meet at least one of the following requirements:
Having been born in Marbella or Málaga province.
Reside in Marbella or province.
Be enrolled in a Marbella or Málaga province school in 2015/2016
The winning works are owned by the city, and the unawarded have a period of one month to be removed. After that period of time, they will become part of the Municipal Heritage. 
Children under 18 are required to submit authorization of the guardian or responsible for legal, by attaching to the same photocopy of your ID card.
In addition to the cash prize all winners will receive a trophy that is given in the "Gala Marbella creates 2015" which will take place in the month of November, whose presence is mandatory, in case of unable to attend the Gala, must be notified to who is the person that will represent it to collect the trophy. (The date of the Gala will be subject to change by the Organization)
For more information contact the Marbella Youth Delegation 952 765 821 www.marbella.es/juventud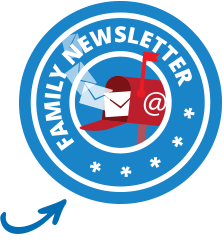 share this page with a friend - click below
 



 



 



Ask any question about Marbella right here!
 



Jan 18, 17 05:20 AM

I am looking for a role in childcare. Including working in a nursery/ school/nanny/kids club I have quite a bit of experience working with children.

Jan 18, 17 05:09 AM

Seeking an experienced Executive/Personal Assistant who is extremely organized, computer savvy, a native English speaker and also speaks fluent Spanish

Jan 18, 17 04:51 AM

FOR OUR NEW OFFICE THAT WILL OPEN IN FEBRUARY WE ARE LOOKING FOR: Two serious real estates agents that knows the area from estepona till marbella-fuengirola.