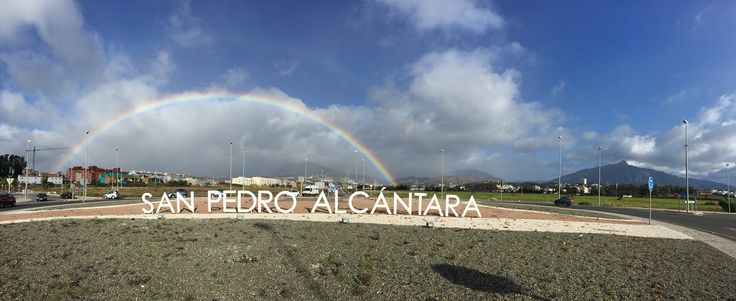 Marbella Family Fun Weekly Newsletter – April 10, 2015
When the Rain Falls in Spain - With an annual average of 320 sunny days a year and so many fun things to do outside, we rarely think about what to do on those rare rainy days or when we need a break from the sun. Marbella has many activity parks and indoor activity zones for the whole family to enjoy. You can find many fun indoor activities around Marbella. Discover fun indoor activities around Marbella by reading our own family reviews. read more...
New Calendar of Events - We have refreshed the look and feel of our Calendar of Events just in time for all the upcoming Spring events. For your convenience, the calendar is now in a format that you can view two weeks at a time but you can still scroll forward and backward to see previous and upcoming events. If you find an event that interests you, click on the title to expand the window for more information. We hope you like the new format. Let us know what you think. read more...
Family-focused School tailored for children up to 5 years of age. The school delivers children what they value most: a safe and healthy environment to develop. Wendy Marbella First School is a truly bilingual program in both English and Spanish, enabling young children to quickly grasp both languages with confidence. The school is highly flexible to meet parents needs for part-time or full-time child care. read more...
Break the Technology Blues - Kids & Teenagers that develop good fitness habits are more confident and perform better in school. Health First Studio in La Campana offers kids from 8-to-18 years of age a fun way to learn fitness, stretching and mediation in an up-beat, family-friendly environment with their peers. Space is limited to 10 kids per class to insure maximum benefit to all participants. The program also includes outdoor sports, including: hiking, rock-climbing and running. read more...
Legal Assistance - If you need help registering a car in Spain, paying your taxes or dealing with the legal aspects of managing your property here in Marbella, contact Gestoria Peral Cabello. They speak fluent English and are fast and very reasonably priced for all of your Spanish registration, tax and legal issues. We've received great reviews from international families on their services. read more...
A chance in a lifetime to take a Free Dance Class from Isla Rose - a Professional Dancer from Los Angeles. Isla has danced with many renowed artists such as: Shakira, Rhianna, Black Eyed Peas, Pitbull and Enrique Iglesias to name a few. read more...
Local and Organic Food delivery platform - each time you place an order you'll be entered in a chance to win a free organic food box. read more...
Children's Music Class – It is never too early to teach children to appreciate music. Carmen Thyssen Museum in Malaga will host a children's musical exploration workshop for small children this weekend and again in May. It is suitable for children between 0 and 36 months, (must be accompanied by an adult). April 11, 2015 and May 9, 2015. Group 1 (ages 0 to 18 month), at 12pm, Group 2 (ages 19 to 36 month), at 1pm. Prior booking required: 952 217 511. 4 euros per participant.
Take a look at a 3-D Workshop - Help your children discover the wonderful world of 3-D artistic techniques at the Carmen Thyssen Museum workshop for kids. The workshop sessions focus on creating a volumetric artistic object from everyday recyclable materials. The workshop suitable for children between 6 and 12 years, (must be accompanied by an adult). Saturdays and Sundays from 11am to 1pm. Until May 31, 2015. Prior booking required: 952 217 511. Price: 4 euros per participant
Music of the Night - Don't miss this opportunity to see a world class musical performance in Marbella. At H10 Andalucia. April 11, 2015. read more...
Triple A Dog Walks Marbella - Got dogs? Like dogs? Wish you had a dog? Here is an event for you…Triple A dog and cat rescue center is planning a charity dog walk on April 12th, with lots of goodies and freebies. Don't miss it. It is doggone good fun both for dogs and dog-lovers alike. read more...
Great Business Opportunity Seminar - Guest speaker Zoriana Benhamou has been living in and traveling to Marbella for 20 years and recently relocated to Hong Kong. She is a successful entrepreneur from the United States with experience in online business and brings back valuable information and experience from the Far East for those who have a vision and interest in creating a small or large international business online. Tuesday April 14, 2015 6:30pm in Puerto Banus, Marbella. Contact Zora for directions. CONTACT: Zora 609 790 305 or zoraspain@gmail.com. ENTRY: 5 euro
Want to Improve your Love Life? - In a safe and supportive environment, you will be guided through the process of identifying ways to repair your conflicts, healing past wounds and grudges, and making a better connection. Sharing in the group is voluntary. It's training, not group therapy. read more...
San Barnabe Feria will be from June 8 – 14, this year. To check out all the upcoming Ferias on the Costa del Sol check out our "Ferias in Spain" page. read more...
Bishlin Guide Restaurant Review – this week find out what our Food Critic had to say about La Ola on the Paseo in Marbella and El Oceano in Mijas Costa. read more...
Job Board
A film promotion and finance company based in San Pedro and London is looking for a supreme quality PA to the Managing Director. This position is available to start May 2015 for training and orientation. click here
To post a job listing or to see our full list of available positions in Marbella - click here
Q and A
Looking for a good spa in Marbella. If anyone has any recommendations it would be great. click here
Does anyone know of a good gym that has extended hours of operation close to Marbella city center? A 24 hour gym or one that opens at 7 am would be ideal. click here
To post a question or see our full list of Questions & Answers - click here
We Love to Share Good News! What are the chances of losing an iPhone in an airport terminal and having it returned to you? Well that's exactly what happened to a friend who was visiting Marbella. click here
---
Advertise With Us
Does your business need a boost? Looking for a way to promote your family friendly business or event? Consider advertising with MarbellaFamilyFun.com to reach the audience you need. We have a wide variety of packages to choose from to list and promote qualified businesses, services and events. Contact us if you would like to meet up with one of our representatives or have any questions: +34 671 450 434. Advertising Rates
Dont Forget The Power Of The BUZZ
Please tell your friends and family about our newsletter, and dont forget to follow us on Facebook and Twitter.

Thank you...and see you next Friday.