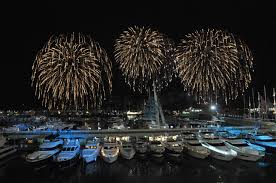 Marbella Family Fun Weekly Newsletter -- December 26, 2014
Happy Holidays From MarbellaFamilyFun.com - From our family to your family, we wish you a very happy and healthy holiday season. We hope you had a magical Christmas Eve and Day. Although Christmas is behind us, in Marbella we are only half way through the holiday season. There are many events planned for children and families for New Years and of course Three Kings Day. All the best from your team at MarbellaFamilyFun.com!
Marbella Holiday Events Schedule - Don't miss your chance to meet The Three Kings in San Pedro and Marbella, post your letter to the Three Kings. The Magi from the East, will receive all children in the temple Park and Plaza de La Alameda Square Church of the church of San Pedro Alcantara. read more...
Holiday Shopping Hours - El Corte Ingles will be open Monday – Saturday from 10:00 – 22:00. For your convenience El Corte Ingles will also be open on Sunday December 28th from 10:00 – 22:00. La Cañada Shopping Center has the same opening hours. read more...
Multisports Club Christmas & New Years Camp Schedule - Throughout the school holidays Multisports Club offers a safe place for kids to hang out, play and have fun!! Open for Kids Drop-Off: 22,23,24,29,30,31 Dec and 2 & 5 Jan. Christmas & New Year Kids' Club and Youth Football. Special rates for tennis court hire. read more...
Kid's Club Christmas & New Years Timetables 2014-15 - The Kid's Club is offering a fantastic array of activities for you to engage your kids in this holiday season. Check out the detailed schedule covering the dates from 20 December 2014 - 06 January 2015. read more...
English Movie Listing Get show-times and locations for all of the English movies playing on the Costa Del Sol this week English Movie Listing
---
Do you know of great upcoming activities for kids and families or a holiday event? Share it with us here Share it Here
---
PROFESSIONAL SERVICES
To post job listing or to see our full list of Professional Services click here
---
QUESTIONS & ANSWERS
To post a question or see our full list of Questions & Answers click here
---
---
Advertise With Us
Does your business need a boost? Looking for a way to promote your family friendly business or event? Consider advertising with MarbellaFamilyFun.com to reach the audience you need. We have a wide variety of packages to choose from to list and promote qualified businesses, services and events. Contact us if you would like to meet up with one of our representatives or have any questions: +34 671 450 434. Advertising Rates
Dont Forget The Power Of The BUZZ
Please tell your friends and family about our newsletter, and dont forget to follow us on Facebook and Twitter.

Thank you...and see you next Friday.