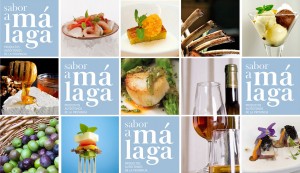 Marbella Family Fun Weekly Newsletter – April 24, 2015
Holiday Alert - Don't forget next Friday is a holiday. Also known as May Day, Labor Day means that most businesses in Spain are closed on May 1st. Public offices and schools are closed, shops and commercial centers close, public transport runs on a "holiday schedule". Make sure to get your weekend shopping done early. read more...
Marbella for teenagers - Got teens? Wondering what to do with them in Marbella? This edition of MarbellaFamilyFun Weekly Newsletter is dedicated to the teenagers and young adults of Marbella. Marbella is known for being a hot spot for night clubs but there is so much more in Marbella for teens than just Puerto Banus and night clubs. We hope your older kids will find something fun to do in this edition. Don't forget to check the link below for even more Marbella teen activities. read more...
Family Skate Night In San Pedro - If you love to skate/rollerblade or have always wanted to learn here is your chance. Every Friday night at the skate park on the San Pedro Boulevard families will meet to learn and practice rollerblading. This week, Friday 24th is the first meet up and the organizers will ask for some experienced skaters to help the teach the beginners. This is a great event for families and kids of all ages. read more...
Marbella Crea 2015 - Do you have teens or young adults at home? Now is the time to learn about Marbella Crea. Marbella Crea 2015 is organized by the Marbella Youth Delegation and is designed to support and promote creativity in the teens and young people of Marbella. It is also a great way for kids to make money…yes money…lots of money. With 300 Euro prize money at stake for this months compettition, now is a good time to take a look at Marbella Crea 2015. read more...
Hay Mucho – Don't miss the deadline for the upcoming free workshops for teenagers and young adults. Hay Mucho is yet another Marbella Youth Delegation initiative with the purpose of promoting the development of recreational, cultural and artistic, educational activities that promote healthy lifestyles in teens and young people. For kids and young adults ages 14 to 30. read more...
Sabor a Malaga – Taste of Malaga Food Festival - If you love food, the San Pedro Boulevard is the place for you to be this weekend. With more than 50 local food producers attending, there will be free food workshops, degustation and wine tasting. Bring the whole family, there will be workshops for kids, teens and adults! read more...
MarBeRun - Take a 10K run this Saturday night to help Aspandem. The meeting point is Antonio Bandera Square at 20:30. Check our calendar of events for moredetails. read more...
Climbing La Concha - If hiking to the top of La Concha is on your list of things to do …now is the time to do it. The weather is just right for hiking right now so get out there before it gets too hot. This route is appropriate for fit people ages 12 and over. read more...
This summer CostaWaterPark opens in Sotogrande – This year CostaWaterPark will feature 6 different locations to choose from. Costa Water Park is a wonderful world of water fun for the whole family! Experience a variety of water slides, trampolines, jumping cushions, climbing walls and many other challenging attractions, in all different shapes and sizes. If you can swim you can take part in CostaWaterPark fun. read more...
Guett-atta here – David Guetta is coming back to Marbella! He will be performing on August 1st at the San Pedro Stadium. Please keep in mind, kids under the age of 16 are not allowed. Minors between the ages of 16 and 18 must be accompanied by and adult or legal guardian. read more...
Ruta de Tapas Spring Edition – Continues until April 26th. Don't forget to get your Tapaport (Passport to Tapas) stamped by each location you visit. Get 6 stamps or more, vote for your favorite tapa and enter a contest to win prizes. It is guaranteed fun for the whole family. read more...
Fuengirola International Fair - Take a trip around the globe without leaving the Costa del Sol. The 201st International Fuengirola Fair (La Feria Internacional de Los Pueblos) hosts over 33 countries and will feature music, dance and foods from all over the world. Entrance to the event is free of charge but there is a small fee for food and drinks. 30th April until 4th May 2014. read more...
Whats'SUP - Sign up for the Marbella Stand Up Paddleboard Festival competition on May 31st, 2015 at Cable Beach. read more...
Bishlin Guide Restaurant Review – Find out what our Food Critic had to say about El Guino on the San Pedro Boulevard. read more...
English Language Listing - Check out the official trailer for Mortdecai, the new movie starring Johnny Depp. Get all the showtimes and locations for English language movies playing on the Costa del Sol. read more...
Job Board
- JOB OFFER: Active women to work on various golf courses Santa Maria, Las Flamingos and Santa Clara. The one at Santa Clara is with a contract and need a lady that speaks Spanish. The sales job is full or part-time with basic pay plus commission. click here
- AVAILABLE FOR HIRE: Irish nanny looking for a full-time or part-time job at the end of May 2015. click here
To post a job listing or to see our full list of available positions in Marbella - click here
Marbella Questions and Answers Forum
To post a question, answer or to see our full list of Questions & Answers click here
---
Advertise With Us
Does your business need a boost? Looking for a way to promote your family friendly business or event? Consider advertising with MarbellaFamilyFun.com to reach the audience you need. We have a wide variety of packages to choose from to list and promote qualified businesses, services and events. Contact us if you would like to meet up with one of our representatives or have any questions: +34 671 450 434. Advertising Rates
Dont Forget The Power Of The BUZZ
Please tell your friends and family about our newsletter, and dont forget to follow us on Facebook and Twitter.

Thank you...and see you next Friday.