Parents opinion
share this page with a friend
Our Parents Opinion corner is a place to express yourself, share comments, experiences and interests, and interact with other parents. This is your chance to talk about whatever you feel.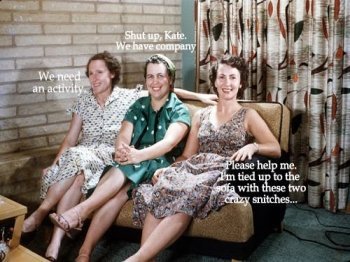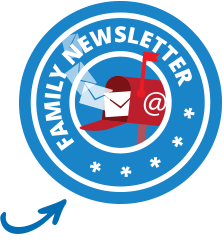 This forum is headed by a contributing mum from Marbella who has lots of experience in raising a family on the Costa del Sol. Anyone can join in the conversation by adding comments or posting your own articles and viewpoints.
If you would like to share an article, please submit it to our Share Experiences page and mention Parent Opinion in the title. Or if there is a topic that you would like to discuss, contact us and send in your requests.

We are always looking for new families and interaction on our site, so please forward this page to your friends and family who are interested in Marbella and family matters.
TOPICS

Why parents hate social networking sites - April 18, 2013 Marbella Family Fun interview by Costa Women. - January 14, 2012

Marbella's oldest woman plants a tree for the enironmental charity Arboretum Marbella. - January 10, 2012

Do you find it difficult to make friends in Marbella? - January 18, 2011

Do you ever read the fine print on the fish price labels in the supermarkets in Spain? - January 17, 2011

Marbella beaches in the winter - January 7, 2011

An amazing trip to Marbella - December 1, 2010
An experience of a beautiful morning in San Pedro - November 12, 2010

No trip to Marbella is complete without a trip to the San Pedro street market - November 11, 2010

Good Morning Marbella! - November 5, 2010


An amusing tale of Halloween costume shopping in Marbella - October 31, 2010

School Dinners and child obesity - October 1, 2010

The Sunday Strawberry Tart Experience - June 21, 2011
---
If there is a topic that you would like to discuss, contact us and send in your requests.
---
Back to top of Parents Opinion
Return to Marbella Family Fun home page
Nov 13, 17 10:47 AM

Marbella Thanksgiving? That is right you can celebrate this American holiday right here on the Costa del Sol.

Nov 13, 17 07:09 AM

PLEASE do not forget to enter your email address and tick the box where it says NOTIFY ME WHEN...SOMEONE COMMENTS ON MY QUESTION after you click the SUBMIT

Nov 10, 17 12:07 PM

English Movie Listing - Original version movies showing in Marbella. Updated and published weekly. Share it with your movie buff friends.