marbella travel
Marbella travel, provides with you with recommended companies on the Costa del Sol. Here you can find everything you want to know about travelling in, to and from Marbella right here.

marbella travel
Everything you need to know about travelling from travel insurance to travelling with animals. Just click on any of the button above to find further information on your chosen topic. If you feel like after reading through our site you don't find the answers you need, please do feel free to post your question or feedback on our comments section just below. 
The Travel and Leisure section of this portal is for those looking for advice on the best way to you need logistical advice on planning your trip to Marbella.  Looking for the best place to rent a car or airport parking?  
Also, we've put together an assortment of some of the great hotels in the area where we've received numerous tips.  You have questions?  We've got answers for you right here.  
In addition to the logistical side of planning your trip, we also understand you may be looking for other services and advice for places to start exploring in and around Marbella.  For this reason, we've also included a section on child care services and top spots to visit while you are on the Costa del Sol.  
Looking for the absolute best pricing for a rental car in Spain? Check out our quick quoting tool, below. We pride ourselves on providing the best prices on rental cars of any agency nationwide. If you find a better rate, let us know about it!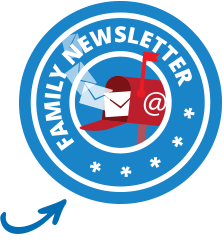 share this page with a friend
May 20, 17 01:10 PM

Aloha College offers a British-style education for kids 3 to 18 years of age, for the international community in Marbella.

May 19, 17 04:57 PM

Marbella School Camps are where you can find all the top options for summer camps on the Costa del Sol.

May 19, 17 04:30 PM

Discover Marbella football camp, a summer camp in Marbella that has attracted the most prestigious names in Spanish and international football, tennis, golf and other sports.