Marbella spanish Schools
share this page with a friend
Marbella Spanish Schools offer great education to all international residents and visitors. So, if you are becoming attached to the Costa del Sol and are thinking about spending more time in the area with your children, click on any link below to get detailed reviews of Marbella's Spanish Schools.
Choosing a school for your child is no easy task, so take a look at the list of Costa del Sol international schools below and click on one that interests you to find detailed information and reviews from other parents. If you have an opinion on any of these schools Marbella has to offer, please send us your review. Our readers will surely appreciate it.
You may even be interested in reading about what others are asking about Marbella Schools. To read go to our Marbella Schools Forum. Scroll down to continue reading.
Spanish Private Schools
Colegio San Jose follows the Spanish curriculum from "infantil" to "secundaria". They have to campuses, one in San Pedro and the other in Estepona, that goes up to the age of 18 preparing students for university and further education.

Alboran College is a private Spanish School for 3 to 18 year olds. Located at Urbanisation Ricmar, Marbella, 29604. To find out more information please telephone +34 952 396 645
Las Chapas Girls School is a Private Spanish School for 3 to 18 years old. Located at Urb. Las Chapas, 29600 Marbella. To find out more please telephone +34 952 831616 
The Colegio Atalaya is a bilingual school situated in the Estepona area and is easily accessible from Marbella, San Pedro, Benahavis and other nearby towns. To find out more please telephone +34 952 003 171.
public schools marbella 
Calvario, 11, 29601, MARBELLA 
 +34 952 865 442       
Av. Cánovas del Castillo, 5, 29601, MARBELLA
 +34 952 773 290

Primary and Secondary School  Las Albarizas
Av. Arroyo I, 10, 29603, MARBELLA
+34 952 898 277
Primary and Secondary School Hermanos Gil Muñiz
San Francisco, 4, 29601, MARBELLA
+34 952 823 172
Bda. Santa Marta, S/N, 29600, MARBELLA 
+34 951 270 539
Av. Mayorazgo, 18-20, 29601, MARBELLA 
+34 952 773 907
Primary and Secondary School Valdeolletas
Ctra. Circunvalación, S/N, 29600, MARBELLA 
+34 951 270 984
Av. Gustavo Adolfo Bécquer, 34-40, 29660, NUEVA ANDALUCIA, MARBELLA
Primary School Las Chapas
Conj. Víbora, S/N, 29604, MARBELLA ESTE, MARBELLA
+34 952 830 687
Fray Agustín de San Pascual, 8, 29603, MARBELLA
+34 952 779 859
Resid. El Arquillo, S/N, 29670, SAN PEDRO DE ALCANTARA, MARBELLA 
+34 951 270 551
Colegio Internacional San Pedro De Alcántara S.L.U.
Urb. Nueva Alcántara, 2, 29670, SAN PEDRO DE ALCANTARA, MARBELLA 
public schools estepona
Primary and Secondary School Santo Tomas De Aquino
Santo Tomás de Aquino, S/N, 29680, ESTEPONA (MALAGA)
+34 952 795 802

Pl. el Reloj, S/N, 29680, ESTEPONA (MALAGA)
+34 951 270 938
Padre José María Sepúlveda, S/N, 29680, ESTEPONA (MALAGA)
+34 952 790 573
Av. Juan Carlos I, 53, 29680, ESTEPONA (MALAGA)
+34 952 801 267
Primary and Secondary School Sierra Bermeja De Estepona
Vrda. los Frailes, 079, 29680, ESTEPONA (MALAGA)

+34 951 270 998
Bda. Pablo Picasso, 1, 29680, ESTEPONA (MALAGA)
+34 952 800 016
Primary School Nuestra Señora Del Carmen.
Prol. Tres Banderas, 73, 29680, ESTEPONA (MALAGA)
+34 952 808 348
Primary School Antonio Machado
Juan Bernabé Britto, S/N, 29680, ESTEPONA (MALAGA)
+34 952 806 029
Tutoring and University Entrance Exam Coaching and Libraries
Language Schools
| | |
| --- | --- |
| | Club de Conversación in Marbella is an alternative way to learn the Spanish language interacting with people about their interests, hobbies and realistic situations. |
| | |
| --- | --- |
| | Academia de Idiomas Aguilar is a languge school in San Pedro de Alcantara offering courses in Spanish and English in a friendly setting. |
School Accessories


Bookworld Puerto Banus  is a well known stationary and book store offering a wide selection of current bestsellers as well as classic literature, and learning books for children. 

| | |
| --- | --- |
| | HFG Labeling Services provides a wide variety of name tapes, labels and school accessories to make identifying your children's personal items easy.  Tired of losing expensive school uniforms, pencil cases and shoes?  Solve the problem with a quick and attractive label solution from HFG Labeling Services. |

Head Lice and nits, Lousebuster is the latest techonology to get rid of the pediculosis, they have different treatments for different types of hair and they will come to your home
Marbella Schools Forums and Related Articles:
Still need more information? Check our this blog created by the community on a Complete List of private and state Spanish primary schools.
More About Marbella Schools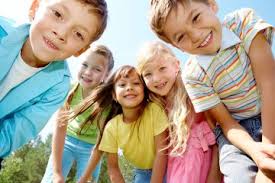 As there are a wide range of Marbella schools to choose from, you will find that some of the best bilingual schools Spain has to offer can be found right here on the Costa del Sol.
Some of these schools have been established here for many years with a solid foundation and reputation, with state-of-the-art facilities and professional teaching and management staff that have operated in the area for years. 
Larger schools like Aloha College in Nueva Andalucia, Laude San Pedro International School and Sotogrande International School offer a strong focus on academics in purpose built facilities with strong sports programmes.
Younger kids may benefit from some of the smaller schools in Marbella that offer the feeling of safety and security in an environment that makes a smooth transition from home to school, such as Calpe School in San Pedro Alcantara.

The British School of Marbella offers the English National Curriculum in the heart of Marbella. It is very convenient to get to if you are living in the centre of town. The school accepts children from ages 2 to 7, so it is ideal for the younger set.
If you are looking for a newer school in the Estepona area, you may want to consider International School Estepona, which has relatively new facilities and strong reviews on our site. The school caters to children 2 to 12 and follows the Montessori program and the British National Curriculum offering a balanced education for both young and old.
Marbella Montessori School also offers the Montessori education alongside the British Early Years Curriculum for kids 3 months to 6 years old and is a good choice if you live closer to San Pedro, Guadalmina or Estepona.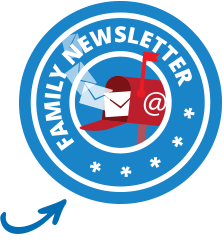 Nov 13, 17 10:47 AM

Marbella Thanksgiving? That is right you can celebrate this American holiday right here on the Costa del Sol.

Nov 13, 17 07:09 AM

PLEASE do not forget to enter your email address and tick the box where it says NOTIFY ME WHEN...SOMEONE COMMENTS ON MY QUESTION after you click the SUBMIT

Nov 10, 17 12:07 PM

English Movie Listing - Original version movies showing in Marbella. Updated and published weekly. Share it with your movie buff friends.