marbella Restaurant Reviews | The bishlin guide
Marbella offers literally thousands of options when it comes to restaurant and food.  So how do you choose the right one for you and your family?  
Take a look at what Morris Bishop - Marbella's very own restaurant critic - has to say about his personal food experiences on the Costa del Sol.  Morris is a +20-year veteran of Marbella and has a passion for discovering new secret culinary gems of Marbella.
The Bishlin Guide offers real restaurant reviews by real people!
Publish your own Marbella restaurant review right here!
If you've been to a restaurant in Marbella and have feedback for the community, post your review right here for everyone to see!
Check out the latest Marbella restaurant reviews below
Click below to see contributions from other visitors to this page...

have a tip of your own on a marbella restaurant?
Have a comment of your own on a restaurant or want to share a hot tip on a great place?  Use our Share a Tip feature and let the community know more about it!  
Or visit our Restaurant & Food Forum to see what others have said about their experiences on the Costa del Sol.
Have a special request? Contact us at info@marbellafamilyfun.com
other restaurant reviews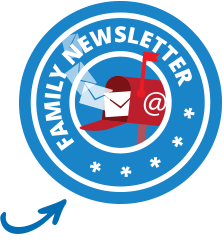 share this page with a friend
Jul 20, 17 09:21 PM

Hairdressing at its best mobile How is it different from others here?: I have trained with the very best in hairdressing I have worked with great

Jul 20, 17 09:18 PM

I am a British trained counsellor working on the Costa del Sol and also via Skype. I am registered with the British Association for Counselling and Psychotherapy

Jul 19, 17 02:43 PM

The Medical Centre, also known as the Triay Medical Centre, is among the most established on the Costa del Sol providing medical care and assistance to international families in Marbella.