Marbella Job Board: connecting PEople
The Marbella Job Board is ranked by Google as the #1 place for companies and great talent to find each other in Marbella. 
If you are looking for a job or looking to fill a full or part-time position you have come to the right place. The Marbella Job Board connects employers and employees in Marbella and the Costa del Sol.  
LOOKING FOR A JOB?
If you are looking for a job in Marbella, scroll down to see current vacancies offered in and around Marbella. You can also post your profile directly to the Job Seeker Board so companies on the Costa del Sol can connect with you directly on the specific type of position you are looking for.
Looking for someone to hire?
Post it to the Marbella Job Board below to quickly spread the word about your opportunity.

PLEASE do not forget to enter your email address by ticking the box "Notify me when...someone comments on my Job Offer" after you click the Submit button. Your email address will NOT be visible to our readers, and we will never share it with ANYONE, but you will be informed by email when someone comments on your page.
Most recent Jobs offered
Click below to see job listings from other visitors to this page...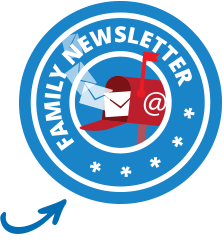 share this page with a friend
The Marbella Job Board
Post your Job Offer above to reach thousands of potential candidates each month.
Sep 20, 17 09:05 AM

Hi looking for some to give private yoga lessons for me and kids in the Marbella area. Also Spanish lessons. Kiransehgal11@ gmail.com Thanks

Sep 20, 17 08:19 AM

All the best Marbella Halloween parties and events taking place in and around the Costa del Sol that are all family friendly and promise treats and entertainment.

Sep 17, 17 03:52 PM

Hi, my name is Debbie, I am currently looking for pet sitting jobs in the Estepona region. I offer long or short term stays in a home from home environment