Marbella Job Board
The Marbella Job Board is a great place to find jobs in Marbella and the Costa del Sol. According to the Ministry of Employment and Social Security, more expats than ever are considering a career move in Spain. As of 2016:
189,802 non-Spanish workers registered in Andalucia
348,282 registered for work in Madrid
423,746 registered in Cataluña
Looking for a job? Click here to filter job positions offered or Click the industry you are interested in and post your profile. Also, check out our top tips to reaching potential employers in Marbella here.
Need great people for your business? Post your needs below to find qualified candidates.
You'll be surprised at all the talent that visits this site for new opportunities on the Costa del Sol. You can also sign up to be updated about new opportunities and local talent on the Costa del Sol through our newsletter with JobTube Marbella.
Marbella Job Board Entry
Looking for someone to hire?
Post it to the Marbella Job Board below to quickly spread the word about your opportunity. This site has page #1 Google search ranking for "Jobs in Marbella" so you are assured to reach a broad audience with MarbellaFamilyFun.com!

PLEASE do not forget to enter your email address by ticking the box "Notify me when...someone comments on my contribution" after you click the Submit button. Your email address will NOT be visible to our readers, and we will never share it with ANYONE, but you will be informed by email when someone comments on your page.
Recent positions posted to this Job Board
Click below to see job listings from other visitors to this page...

The Marbella Job Board is a free space for you to find and advertise Costa del Sol jobs within our own Marbella Family Fun community. Simply fill out the form and be sure to include as much information about the job offered. 
REMEMBER: You must include an email address in the "Notification" field, which appears after you click the SUBMIT button. If you do not leave your email address, we are unable to publish your page.
We ask employers to also include as many details as possible about the position you are offering, i.e. what duties are expected, what type of experience, qualifications or certification is needed, location and contact information. Providing more information gives the employee a chance to assess if they are right for the position and saves both parties time.

This Job Board is open to the public to post positions wanted. Marbella Family Fun has never used nor personally recommends any of these services. Always check references before hiring anyone for any position. We will post any positions on the Job Board as long as they are appropriate and family-friendly.
If you would like Marbella Family Fun to reach a wider audience for your search or position to fill, we are happy to do this for a small fee. Take a look at our listing price for more details or send us a message and we can recommend a package to suit your needs.
Marbella Family Fun
> Marbella Job Board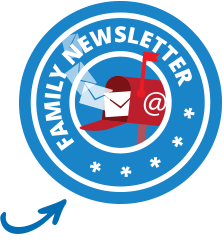 share this page with a friend
Mar 30, 17 09:33 AM

Public holidays in Spain is a list of all the up-coming dates, national holidays, school holidays, celebrations and more

Mar 30, 17 08:51 AM

Marbella hikes are abundant. Marbella offers excellent hiking trails for families and kids of all levels for year-round outdoor adventure.

Mar 30, 17 08:30 AM

Hi everyone! I was just wondering what your favorite radio station is? I am looking to advertise our trilingual international Kids Club and nursery on