Mandragora Tarifa
share this page with a friend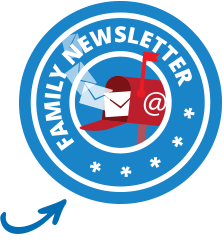 Mandragora Tarifa is a charming restaurant in Tarifa center serving Moroccan specialties that the whole family will enjoy.
You were there? Please send us your evaluation and grade. We would love to hear from your family!
It´s not as easy to find Moroccan food in Tarifa as it is a pizza place, but Mandragora Tarifa has some amazing tajines to offer. Located in a quiet street near the main church. Keep in mind that they don´t take reservations so be sure to get there early.

Location: C/ Independencia, 3. Tarifa.
Tel: +34 956 681 291
Natasha's family (Marbella) grade: 8.0

---
Mom: Mandragora Tarifa - Очень простое место, без всякого пафоса. Очень вкусная Мороканская кухня. Мы в этот день были в Мороко Танжир и там было не так вкусно как в этом ресторане. Обслуживали очень быстро. Все что мы кушали было просто супер: кус-кус, таджин, табуле ..... Даже вино было превосходным. Мы пробовали его найти в Супермаркетах, пока безуспешно. Счет тоже нас приятно удивил. На 4-х человек (2 взрослых, 2 детей) с вином счет составил всего 80 Евро. И мы очень много заказали.
---
Madragora Tarifa - A very simple place without much enthusiasm. Very good Moroccan cuisine. This very day we were in Tanger Morocco and (the food) wasn´t as good as in this restaurant. The service was very quick. Everything that we ate was super: the couscous, tajine, tabuleh... Even the wine was excellent. We even tried looking for it in supermarkets, however without success. The bill even pleasantly surprised us. For four people (two adults and two children) our meal with wine came to only €80. And we ordered a lot! Grade: 8.0
---
Back to top of Mandragora Tarifa
Return to Tarifa
Mar 19, 18 04:36 AM

Does anyone have 2 child seats, 1 for a 5 yr old and 1 for a 3 yr old, they either don't need anymore, or I can hire or buy from? Thanks, Mike.

Mar 09, 18 08:02 AM

Lovers of West End and Broadway musicals are in for a treat when the Stars of the West End show returns by popular demand. Following 4 sell-out shows

Mar 09, 18 07:58 AM

English Movie Listing - Original version movies showing in Marbella. Updated and published weekly. Share it with your movie buff friends.