Esnamar Sailing School - Marbella
share this page with a friend
UNFORTUNATELY, ESNAMAR NO LONGER OFFERS SAILING COURSES FOR CHILDREN At Esnamar sailing school your kids can spend the summer learning how to sail on the Mediterranean. Located in the heart of Marbella near the Puerto Deportivo de Marbella.
You were there? Please send us your review and grade. We would love to hear from your family!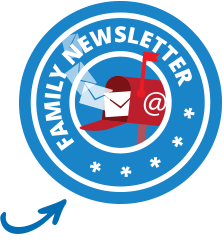 This Marbella sailing school offers courses on basic navigation, recreational sailing, yacht skipper, and yacht captain. Courses are in Spanish and are offered for children in summer.

Location: Calle de Gregorio Marañón, 3 (off the main road Ricardo Soriano) Marbella
Tel: +34 95 282 4017
Email:nautica@esnamar.com
Website: www.esnamar.com


Summer Camp: No summer camp offered for 2012


Anonymous family (Marbella) grade:
---
Mom: My 12 year old son attended Escuela Nautica Marbella one week sailing class leaving from puerto pescero. The teachers are great fun, professional and the kids learned while sailing making cocktails, singing, dancing. My son felt comfortable with all the kids and teachers and loved those camps. He was not fluent in Spanish but never felt left out. Grade:
---
Susana's family (San Pedro) grade: 10

---
Mom: UNFORTUNATELY, ESNAMAR NO LONGER OFFERS SAILING COURSES FOR CHILDREN My two boys took a 4 day course on a cruiser boat (Bénéteau 42 footer) this past month. HIGHLY recommendable. The two grown-ups running the course, Paco and Frankie, are father and son, both nautical academy teachers (I attended their 3 month course to get my PER).

The kids had a blast. They learned the basics of sailing, including knots, boat parts, security (Man overboard maneuvers, etc), taking bearings with compass and sextant, as well as different dance moves and cocktail mixes (virgin, of course!). But best of all, (an unexpected freebie...), my kids came back with the best attitude, positive, communicative, and better-mannered than I had left them!

Both instructors, apart from being amazing professionals, are great teachers, and certainly know the perfect balance of discipline, love and that mystery ingredient that makes the kids listen and enjoy every aspect of the experience. Grade: 10
---
Back to top of Esnamar Sailing School - Marbella
Return to the Marbella sports page
Nov 13, 17 10:47 AM

Marbella Thanksgiving? That is right you can celebrate this American holiday right here on the Costa del Sol.

Nov 13, 17 07:09 AM

PLEASE do not forget to enter your email address and tick the box where it says NOTIFY ME WHEN...SOMEONE COMMENTS ON MY QUESTION after you click the SUBMIT

Nov 10, 17 12:07 PM

English Movie Listing - Original version movies showing in Marbella. Updated and published weekly. Share it with your movie buff friends.