Casa del Aljarife
share this page with a friend
Casa del Aljarife is a charming hotel in Granada that was once a noble mansion in the 17th century. Located in a very peaceful part of the pedestrian area in the heart of Granada called the Albaicín.
You were there? Please send us your review and grade. We would love to hear from your family!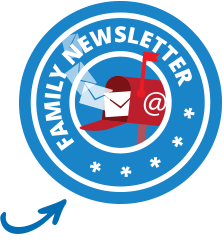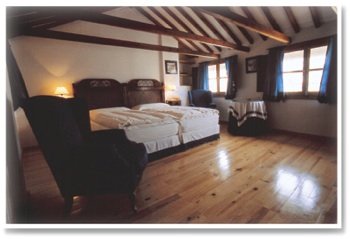 Originally constructed in the 17th century, this ancient Andalusian home has been restored and converted into a hotel in 1997. All the rooms have panoramic views of the Alhambra and are equipped with air conditioning, central heating, and modern bathrooms. There is a lovely courtyard where breakfast is served when the weather is nice.

Location: Placeta de Cruz Verde 218010 Granada – Albaicín
Tel: +34 958 222 425
E-mail:cdagranada@yahoo.es
Website: www.casadelaljarife.com


Mike´s family (New York) grade: 9.0
---
Dad: The location of this hotel is amazing. It´s right in the old section of the Albacin near the Plaza Nueva. Inside this 600 year old house you have lovely rooms and it´s not expensive. I was there at the height of summer with my two kids and the room was only €80 a night. The breakfast was so nice in the beautiful gardens. The owner of the hotel was so hospitable and really attended to our needs. He was so funny with his outgoing personality and baritone voice. He showed us where to go in town and literally walked us to the best place to eat. We found this hotel in one of our Spanish guides and really found it to be a success. It doesn´t look like much from the outside but when you walk in you feel like you´ve walked into a Moorish castle. You can smell the ancient wood that decorates the ceilings. The decor is spartan, but nice with a Moroccan theme.(August 2009) Grade: 10
---
Boy (7 yrs): It isn´t exactly a Holiday Inn (in a good sense). Grade: 8.0

---
Back to top of Casa del Aljarife
Return to Marbella Excursions
Oct 17, 17 05:33 AM

It's no secret that the food from Asian is amongst our favourite cuisines, so when yet another Japanese eating house appears in San Pedro it had to go

Oct 17, 17 05:26 AM

I am looking for live-in handyman and chauffeuring work in Marbella or surrounding area. I can put my hands too most things and have driven many luxury

Oct 16, 17 01:30 PM

G2Move offers Families Segway and bike rentals so you can explore Marbella, Puerto Banus or Estepona in a fun and exciting way.