Marbella Family Fun

>
Marbella Schools
>
Calpe School
> Calpe school calendar 2014 - 2015
| | |
| --- | --- |
| Calpe School Calendar | |
share this page with a friend
Here we post useful information on the Calpe School Calendar 2014 - 2015. If you find this helpful or have some more suggestions, please let us know!


Calpe School Calendar 2017 - 2018 
February 2018
Half Term Holiday February 26 @ 8:00 am - March 2 @ 5:00 pm
March 2018
Report Evenings March 20 @ 8:00 am - March 22 @ 5:00 pm
End of Term 4:10pm Finish March 23
Easter Holidays March 26 @ 8:00 am - April 6 @ 5:00 pm
April 2018
Summer Term Begins April 9
May 2018
National Holiday May 1 Labor Day 
June 2018

Sports Day June 1
Local Holiday June 11
End of Term 12:30pm June 28 @ 8:00 am - 5:00 pm
July 2018
Summer School July 2 @ 8:00 am - July 6 @ 5:00 pm
Local Holiday June 11Feria de San Bernabe 
End of Term 12:30pm June 28 @ 8:00 am - 5:00 pm
Autumn Term
Thursday 4th September: Term starts 1st Day of Autumn Term 

Monday 14th to 17th October: Parent Evenings 

Friday 24th October: Halloween party 

Monday 27th October to Friday 31st October: Half Term Holiday 

Monday 8th December: National Holiday - Día de la Constitución 

FRIDAY 19TH DECEMBER: END OF TERM – 12.30PM FINISH 

Information about Calpe School 
Calpe School is an international school situated in Marbella (San Pedro) following the British and Spanish National Curriculum for boys and girls from 2 to 9 years old. Established for over 40 years, the school has a proven record of preparing children to the highest academic standards in a stable and caring environment. Children are prepared for their transition from Foundation to Key Stage 1, to Key Stage 2 and then to secondary school. They do so with an excellent academic foundation and leave Calpe school secure in their own abilities, proud of their achievements and confident to meet any challenge. Classes at Calpe School are taught in English however the school believes strongly in the importance of Spanish culture and provides comprehensively for the teaching of Spanish to the same levels and standard that the Spanish Educational system requires.
Calpe School Calendar: related articles 
To read more about the Calpe School Marbella Schools
See what parents had to say about the Calpe School in our Marbella School Forum
Looking for Uniforms? Check out our Marbella School Uniform Exchange Forum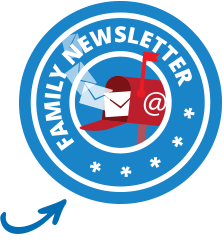 Mar 19, 18 04:36 AM

Does anyone have 2 child seats, 1 for a 5 yr old and 1 for a 3 yr old, they either don't need anymore, or I can hire or buy from? Thanks, Mike.

Mar 09, 18 08:02 AM

Lovers of West End and Broadway musicals are in for a treat when the Stars of the West End show returns by popular demand. Following 4 sell-out shows

Mar 09, 18 07:58 AM

English Movie Listing - Original version movies showing in Marbella. Updated and published weekly. Share it with your movie buff friends.