Black Box Theatre Marbella
Black Box Theatre located in the heart of Marbella is a space for free creativity in theatre, dance, art, music and literature and holds shows and classes for both children and adults.
You were there? Please send us your review and grade. We would love to hear from your family!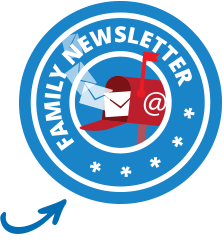 share this page with a friend
This 100-seater 500 square meter theatre is a cozy venue that entertains and inspires anyone interested in a more cultural aspect of Marbella. Shows and classes are available in English, Spanish or German and the space is also available for rent for conferences, exhibitions, book presentations, birthday parties or other events. A small cafe with good wine and live jazz is also on site.
Location: C/ Notario Luis Oliver 6 (formerly C/ Finlandia) off the main road Ricardo Soriano, Marbella. Directions
Tel: +34 952 779 172
Email: info@blackboxteatro.com
Website: www.blackboxteatro.com
Summer Camp: Be a part of the musical Alice in Mamma Mia Land! Summer courses run all July. Monday - Friday for ages 3 - 12. Summer workshop 2010. MarbellaFamilyFun grade: 9.0
---
Son's evaluation: Grade:
---
Daughter's evaluation: Black box theatre is really cool. If you are doing an act (show) when they are changing the scene they make the stage all black so you don't see the people changing everything for the next scene. Although they make the stage black for the next scene you can usually still see them swapping everything around. If you are doing a dance show they make the stage black after every dance. All the acts I have been to they were all in Spanish and I don't think there are any classes in English. Grade: 10
---
Mom's evaluation: My kids haven´t attended any classes here or seen children´s shows yet, but I have been to an adult production as well as attend the show put on by my daughter´s dance class which used the Black Box Theatre space for its yearly show. The shows you see here depend on what you like, so it´s hard to rate it, however so far what I´ve seen here is rather good and very creative.

The theatre itself has a very cool urban vibe even though it´s small. The size and black painted bohemian interior only adds to its charm and feeling of a real underground creative space for people who want to think out of the box. Grade: 8.0
---
Dad's evaluation: I have attended a couple of productions at the Black Box Theater and I have enjoyed them both. The theater is small but cozy. It is conveniently located in the center of Marbella, not far from the paseo and many tapas bars. Grade: 9.0
---
Anonymous family grade:
---
Mom: My 12 year-old son went to the Black Box Theatre for the whole month of July in the summer. The teacher are wonderful, caring and very professional. My son never learned so much in such a short time. The activities are well-organized and diversified. The final show they put on was amazing. Grade:
---
Anonymous family grade:
---
Mom: Great summer camp. Our 12 year old son joined the summer camp this July 2010. The final show was amazing (Alice in the Mamma Mia Land). They were 30 children all ages by age group. The three main teachers (art, acting, art) are very professional. There is a good group feeling and our son was pleased with it. We were amazed at what he did every day. Very good learning, social experience! Grade:
---
Olivia's family (San Pedro) grade: 10
---
Mom: The Students of the July 2009 Summer School at Black Box put on an amazing end of course show. Grease, the musical, was a delight for all the friends and family to watch. The students aged 5 to 12 worked all month, singing, dancing, designing, reheasing and working together as a team. The simple set design and lighting placed the focus on the students and all their hard work. The show was full of energy and every child enjoyed the lime light. Proud parents could only smile and applaud at the successful display of four weeks work. Grade: 10

---
Back to top of Black Box Theatre Marbella
Write your own review about Black Box Theatre
Return to Marbella Indoor Activities
Jul 22, 17 09:06 AM

25 euros: Cardigan, size 4, barely used (fits age 8-11ish) Shorts, size 10 Grey trousers, size 8 2 Polo Shirts, size 2 (fit age 7-9ish)

Jul 22, 17 09:03 AM

Dear Community, I am looking for a Car Leasing company on the coast. The best would be a Leasing over my Company but also private is fine. Please e-mail

Jul 22, 17 08:59 AM

WHAT TYPE OF JOB ARE YOU OFFERING? (Sales, Hospitality, etc.): Sales IS THE JOB FULL TIME or PART TIME: Part Time - Over Seas WHAT ARE THE JOB RESPONSIBILITIES: