Aloha College: Year 12 Students Visit Quiron Hospital
by Elena del Rio
(Aloha College)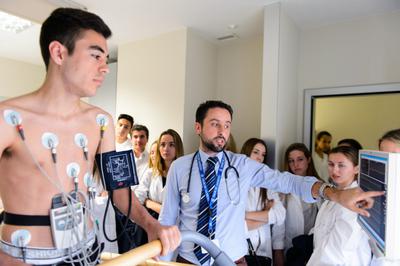 Aloha College: Year 12 Students Visit Quiron Hospital
Y12 IB and AS level students from the Science Department, Aloha College had the unique opportunity to experience recently a day in the life of a surgeon and go behind the scenes at one of Marbella's prestigious private Quirón hospital.

While there, students observed and learned about radiography; took a stress test in the angio suite of the cardiology unit and how to interpret an ECG; diagnostic imaging; virtual colonscopia and diagnosis of cancers. In the labs, students were given the opportunity to discover their own blood type using special reagents and equipment.

Students were particularly inspired and in awe of the video footage of some surgeries and listen to the surgeon share his expert knowledge and experiences in surgery and patient care. There were many questions and answers about medicine as a career and the life of a doctor or surgeon.

The students felt privileged to have had this experience and expressed their gratitude and appreciation to Dr. Urbaneja Salas and his colleagues at the Quirón Hospital, Marbella.

For more information about medical institutions in Marbella, visit: MARBELLA HOSPITALS

If you are looking for information about the best schools in Marbella, check out: MARBELLA SCHOOLS
Post your own submission to the Marbella Community! It's easy to do. How? Simply click here to return to INPUT Events.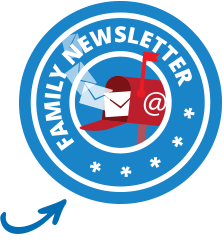 share this page with a friend - click below
 



 



 



 



Ask any question about Marbella right here!
 



Oct 24, 16 11:19 AM

The Marbella Family Real Estate guide is a complete overview of things families need to know before buying or renting in Marbella or the Costa del Sol.

Oct 24, 16 10:57 AM

Check out these Marbella shopping places that kids may enjoy.

Oct 24, 16 10:47 AM

Health and fitness in Marbella go hand in hand. Find out where you can exercise and keep fit as well as where to find health products on the Costa del Sol.