Te Esperamos en el Centro 
Part of a series of events hosted by the Marbella town hall. Te Esperamos is held on Saturdays and includes celebrations where the Commercial Abierto Marbella will offer flamenco, concerts, storytelling,  parades, juggling and more. Commercio Abierto Marbella 12:00 - 20:00

February 2015
Saturday February 7, 2015

Te esperamos en el Centro (Marbella)  :: Centro Comercial Abierto
Saturday February 14, 2015
Te esperamos en el Centro (San Pedro Alcántara)  :: Centro Comercial Abierto
March 2015
Saturday March 7, 2015
Te esperamos en el Centro (Marbella)  :: Centro Comercial Abierto
Saturday March 14, 2015
Te esperamos en el Centro (San Pedro Alcántara)  :: Centro Comercial Abierto
April 2015
Saturday April 4, 2015
Te esperamos en el Centro (Marbella)  :: Centro Comercial Abierto
Saturday April 11, 2015
Te esperamos en el Centro (San Pedro Alcántara)  :: Centro Comercial Abierto
May 2015
Saturday May 2, 2015
Te esperamos en el Centro (Marbella)  :: Centro Comercial Abierto
Saturday May 9, 2015
Te esperamos en el Centro (San Pedro Alcántara)  :: Centro Comercial Abierto
June 2015
Saturday June 6, 2015
Te esperamos en el Centro (Marbella)  :: Centro Comercial Abierto
Saturday June 13, 2015
Te esperamos en el Centro (San Pedro Alcántara)  :: Centro Comercial Abierto
September 2015
Saturday September 5, 2015
Te esperamos en el Centro (Marbella)  :: Centro Comercial Abierto
Saturday September 12, 2015
Te esperamos en el Centro (San Pedro Alcántara)  :: Centro Comercial Abierto
October 2015
Saturday October 3, 2015
Te esperamos en el Centro (Marbella)  :: Centro Comercial Abierto
November 2015
Saturday November 7, 2015
Te esperamos en el Centro (Marbella)  :: Centro Comercial Abierto
December 2015
Saturday December 5, 2015
Te esperamos en el Centro (Marbella)  :: Centro Comercial Abierto
t paragraph ...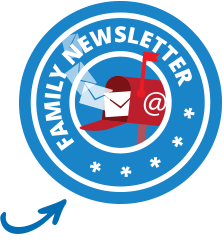 share this page with a friend - click below
 



 



 



Ask any question about Marbella right here!
 



Oct 25, 16 11:48 AM

Modern technology has become part of our lives, with healthcare also incorporating its use. Vithas Xanit International Hospital, belonging to the Vithas

Oct 25, 16 11:30 AM

Marbella festivals take place all throughout the year. We have a list of the main festivals in Marbella so you can plan your holiday.

Oct 25, 16 11:03 AM

The Marbella Family Real Estate guide is a complete overview of things families need to know before buying or renting in Marbella or the Costa del Sol.